Ford Australia is planning an SUV onslaught over the next couple of years, as more and more buyers flock to the jumped-up vehicle segment. The company will soon release the new Kuga small SUV and a five-seat version of the rugged Everest.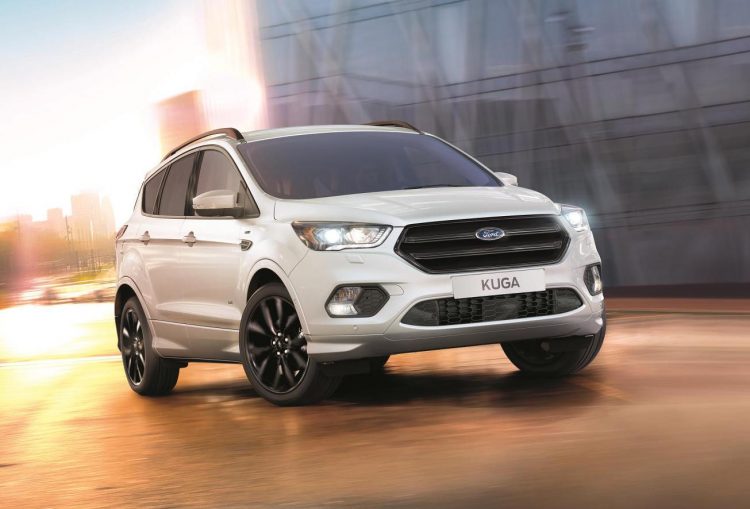 Following news of the Edge coming to Australia as the Territory replacement, Ford has confirmed it will be introducing the new Kuga early next year. The new Kuga has debuted in Europe, bringing a facelifted design and an updated interior.
Updates include the introduction of the SYNC 3 user interface, with media, apps and navigation all available through the interface, along with enhanced operation with smartphone-like pinch and swipe functionality.
Also new for the update is a 1.5-litre TDCi turbo-diesel engine. It's unknown at this stage if this unit will make it to Australia, however, in Europe it produces 88kW and offers a combined cycle fuel consumption of just 4.4L/100km.
To further bolster the company's SUV lineup Ford will be introducing a five-seat version of the ute-based Everest SUV. Currently only available with seven seats, the five-seat model is set to provide buyers with a more affordable version of the SUV while also opening up slightly more cargo space.
The five-seat model will come in Ambiente grade with the option for rear-wheel drive or four-wheel drive. Rear-wheel drive options were only announced recently and will enter the market by the end of the year. The five-seat versions will arrive during the second quarter of 2017.
So far this year (through June) Ford has sold 1892 examples of the Everest (14th in class) and 2295 examples of the Kuga (9th in class). The Territory remains the brand's best-selling SUV with 3745 sales year to date. In fact, the Territory is the company's second-best selling model overall only behind the Ranger.