You might be wondering what an old XF Falcon is doing amongst tunerific and ultra-rare exotica. Well, this isn't your ordinary XF. This one has had Perkins diesel engine conversion.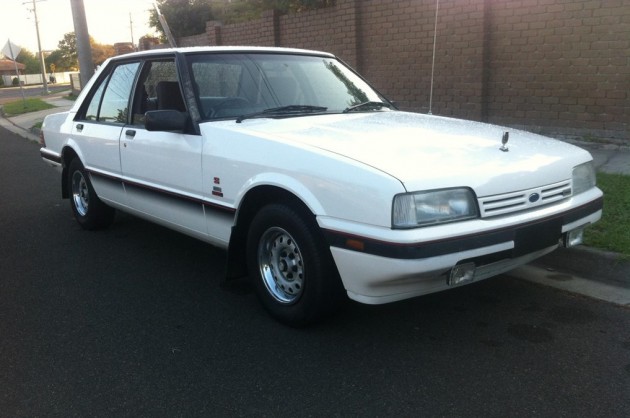 The original XF 200 and 250 crossflow engines were pushrod designs. While the low-down torque in such a lightweight body was effortless, the revs rose and fell in a diesel-like fashion anyway, all the way to a stratospheric 4500rpm redline. Fuel efficient, it wasn't.
So this XF has been treated to a four-cylinder Perkins diesel, which normally saw service in Mazda trucks and commercial vehicles. It's not in any danger of wheel-standing, or blowing the doors off anything, the owner says it is capable of 45mpg (5.23L/100km) though.
It's up for sale for $6990. It does appear to be a tidy conversion, and the owner promises "no vibrations, no shudders, no problems whatsoever".
This could be an interesting palate cleanser or weekly work commuter, to accompany something fast and special. Head over to the Trade Unique Cars classified for more info.
We're starting to wonder, maybe Ford Australia should have thought along similar lines?