Ford Performance Racing will expand to four cars in the 2013 V8 Supercars Championship after reaching a three-year deal with Racing Entitlements Contract owner Charlie Schwerkolt.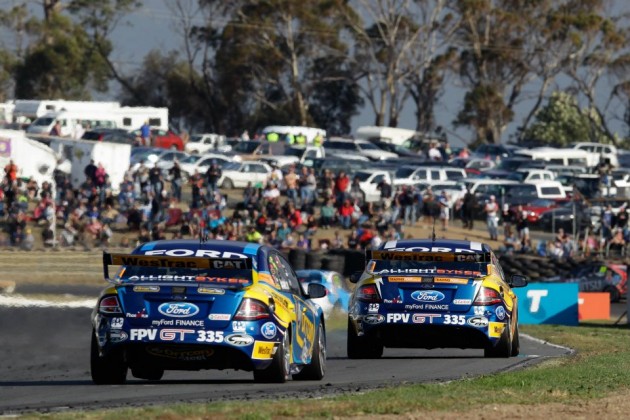 Schwerkolt's entry, which he currently leases to Dick Johnson Racing, will become a second car in FPR's secondary outfit Rod Nash Racing which currently campaigns the Bottle-O sponsored Ford Falcon of David Reynolds.
Schwerkolt is the former co-owner of Dick Johnson Racing said on Channel Seven's V8Xtra program that he'll be taking his REC across to the factory Ford squad.
"I've had the licence leased to DJR and that contract ends at the end of 2012," said Schwerkolt.

"I'm going to take the licence from there and put it in at FPR and I'm doing a services agreement there. They will run the whole team for me.

"What I'll do is bring my driver, my sponsors and they run the whole program, the same as Rod Nash."
Schwerkolt and Ford Performance Racing will confirm the driver later in the year. He said it's highly unlikely it'd be retiring Australian MotoGP world champion Casey Stoner.
"It would be a coup for the sport if someone grabbed him," he said.

"I haven't spoken to him and I'm sure he's going to be linked with Triple Eight whatever he does."