Passion is something which runs deep with Australian Ford and Holden fans, and it's amazing to see just how much the most fanatical among us will spend. There's a huge back catalog for each to choose from, spanning six decades, but we have a rare gem indeed today.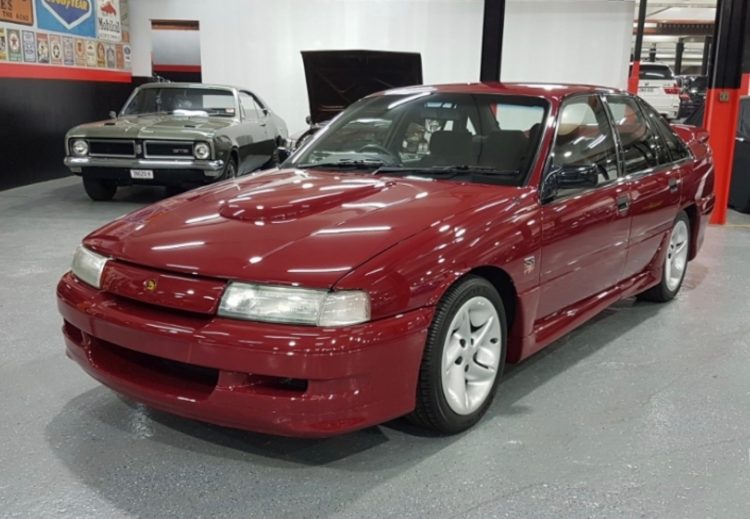 The HSV VN Commodore Group A SS is definitely a landmark car of its day and one of the last homologation specials. Its 5.0-litre, twin-throttle-body Holden V8 continued the tradition from the VL Group A SS 'Walkinshaw', but this time around it belted out 215kW and 411Nm.
It was the first Australian car with a six-speed manual, borrowed from the equally groundbreaking Chevrolet Corvette ZR1 of the time. The result was a 0-100km/h time of 6.5 seconds and the standing quarter in 14.5 seconds, on the way to a top whack of 253km/h.
This particular example listed on Australian Muscle Car Sales is build number 180 out of 320, but what makes it astonishing is the condition.
With just 179km on the odometer, it could be the last example of this car in showroom condition. There is no evidence of wear and tear whatsoever, with no stitch out of place inside, and everything from the carpet to the four-spoke wheel looking as it did when it rolled out of Clayton in November 1991.
How much you ask? Try $265,000 on for size. Before you spit out your beer, remember that plenty of other rare Commodores and HSVs have gone for much more than this and this one is almost guaranteed to be snapped up. Check out the gallery below and try not to drool on your keyboard. More details and images can be found at the Australian Musclar Car sales website linked above.