It may be a boat on a car website, but this high-performance watercraft is powered by Ferrari. Called the Ferrari ANRO XI Hydroplane, it features a full-blown V12 Ferrari engine. And it's going up for auction.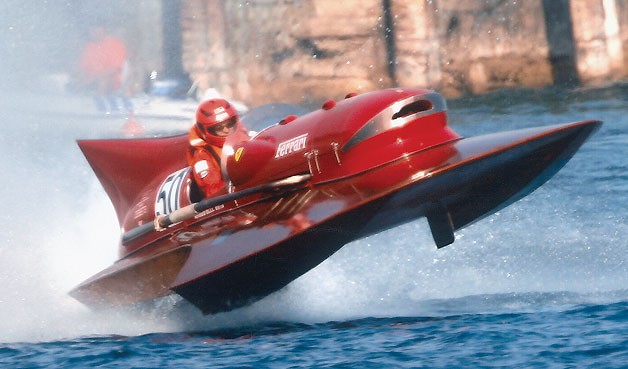 The ANRO XI Hydroplane was originally developed in 1952 by Ferrari race driver (at the time) Alberto Ascari, and Achille Castoldi. Upon its completion, the boat went on to claim the world speed record in 1953 for the 800kg class on Lake Iseo in Italy.
Simply looking at it you can tell Ferrari has had something to do with it. Just the nature of it, and character as it sits waiting to pounce. The body is inspired by the Ferrari F1 cars of the day too, while the wooden hull provides the traditional speedboat arrow design.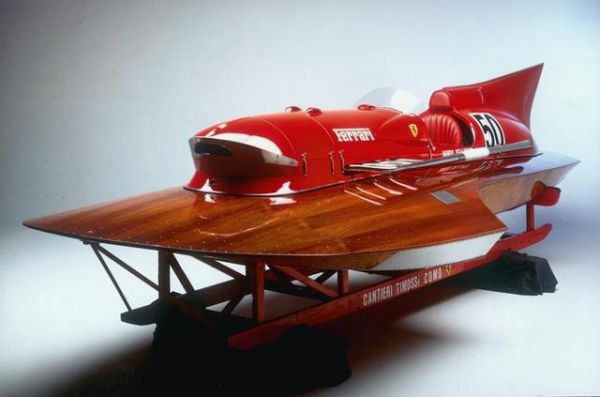 Up front sits a 5.5-litre V12 engine, similar to the one used in the Ferrari 375 F1 car. Power figures are unknown, but in the 375, the 4.5-litre version of the engine produced around 298kW.
For a chance to grab this priceless and super-rare piece of Italian engineering exotica, it will go under the hammer at the RM Auctions event held in Monaco. The event runs from May 11 until May 12.
Peter Wallman from RM Europe recently spoke about the craft, saying,
"We are thrilled to be offering the historic ARNO XI for sale. This awe-inspiring racing boat has beauty, history, provenance and performance; it simply ticks every box for any serious collector."