The latest RM Sotheby's auction has come and gone in New York City overnight, with a stunning example of the iconic 1962 Ferrari GTO setting a new auction world record after reaching a sky-high price of USD $51.7 million – that's $81 million dollarydoos.
We first reported on the 250 GTO in question a few weeks ago when it popped up on our auction radar, anticipating that it could set a record for the most expensive vehicle sold at auction which, indeed, it had no problem in absolutely smashing.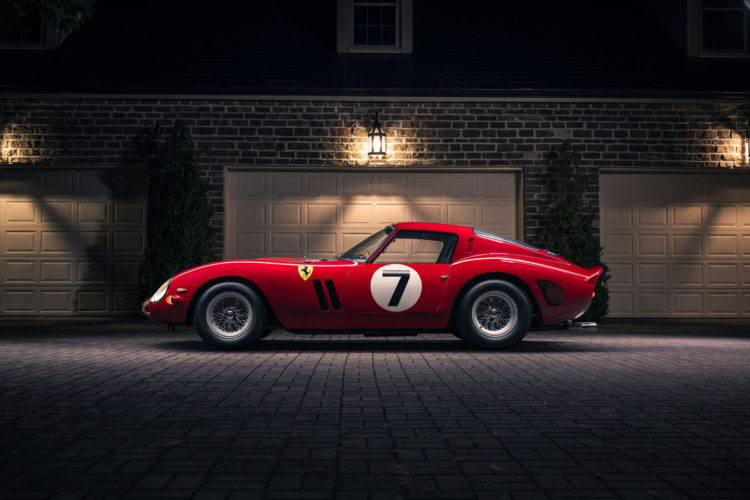 The final price for the GTO reached USD $47 million (AUD $73 million), though after the 10 per cent buyer's premium was added to the bill, the total stood at a barely believable USD $51.7 million.
Surprisingly, this price was still below RM Sotheby's expectations; their original valuation was in excess of more than $60 million.
All up, the auction reportedly took less than twenty minutes in total, with the starting price of USD $34 million kicking things off before falling way behind in the rear-view mirror as predominantly phone bidders got to work.
A spokesperson for RM Sotheby's has not identified the GTO's new owner, though it has confirmed that they were present at the New York City auction.
The Ferrari in question is one of just 34 250 GTO's to receive the Tipo 1962 coachwork treatment, and while most 250 GTO's came packing a 3.0-litre V12, this one was initially powered by a 4.0-litre V12.
It was meticulously maintained by Ferrari itself, used by the Scuderia as a racer at the 1962 Nürburgring 1000km, where it finished with an overall second place, and then took on the 24 Hours of Le Mans where it overheated mid-race.
It remains the only GTO Tipo 1962 raced and operated by Scuderia Ferrari, and was driven by Mike Parkes and Lorenzo Bandini at the '62 24 Hours of Le Mans.
After its short tint racing, the 250 GTO in question was retired, with Ferrari installing its 3.0-litre V12 underneath that beautiful bodywork and selling it to a private buyer.
It eventually came into the hands of automotive collector, Jim Jaeger based in Ohio in 1985, where it remained his pride-and-joy, taking out a number of prestigious events like the 2011 Amelia Island Concours d'Elegance.
The most recent auction price blows the previous record-holder, another 1962 Ferrari GTO that went under the hammer for USD $38 million in 2014 that eviscerated the previous record set by a Mercedes-Benz W196 R F1 racer.