Ferrari is said to be planning a range of special edition models to celebrate its 70th birthday next year, covering most models.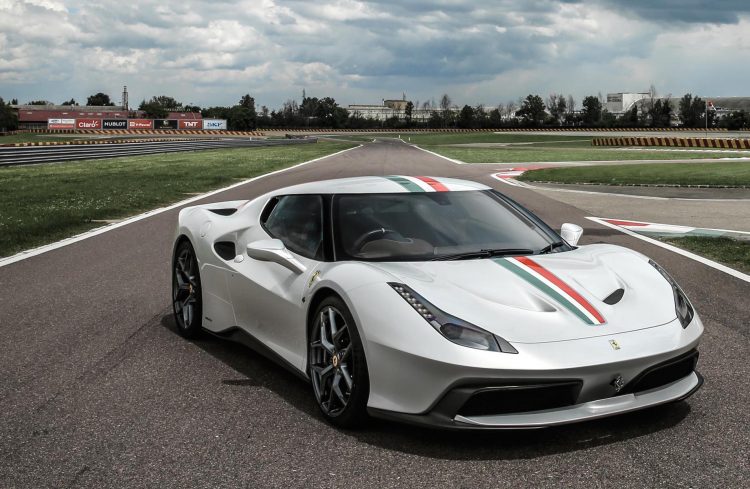 In classic Ferrari fashion, units will be limited to 70 examples for each of the five models it is said to be planning, including special editions of the 488 coupe and spider, GTC4Lusso (formerly the FF), F12 Berlinetta and California T. A total of 350 special editions are set to be produced. Enrico Galliera, Ferrari's chief marketing and commercial officer, said:
"The whole team at Maranello went back through the 70-year history of the company and tried to identify the most iconic cars of the past in the history of the company, the most iconic exteriors, the most iconic interiors. We selected the 70 most iconic cars of the past and this has been declined on the five cars in the model range. This means we are going to be producing and delivering 350 unique pieces. Every single car will be unique."
While the LaFerrari hypercar hasn't been mentioned in Ferrari's list, its spider variant, the Aperta, could actually be considered as the first of the special editions considering its quarter panels feature special '70th anniversary' badges.
At this point we can only speculate as to the changes that could be applied to the rest of its lineup, but Ferrari has confirmed that each of the models will make its way through the company's tailor-made program, and will incorporate throw-back design features to celebrate and immortalise certain design elements from its most iconic models.
We could also see upgrades to powertrains and other componentry, but this remains speculation.
According to an Automotive News report, Ferrari may be planning a special edition 'Dino' addition to the family for its birthday. Word is that Ferrari is tossing up the idea of producing a new V6-powered model with power in the area of 372kW to celebrate the Dino marque created to sell Ferrari-produced models with fewer than 12 cylinders, between 1968-1976.