The first images of the drop-top LaFerrari 'spider' hypercar have been released, showing the stunning design for the first time before its official unveiling at the 2016 Paris Motor Show later this year.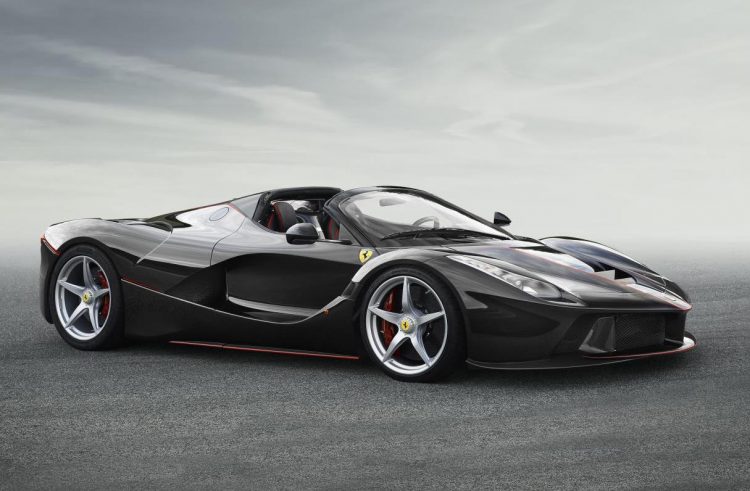 All of the juicy details, including the name of the car, are being withheld until the Paris show in September. However, Ferrari confirms the drop-top will come with a removable carbon fibre roof or removable soft-top.
The model will be a strict limited-edition, just like the coupe, with all examples already been spoken for. Ferrari says the order books are now closed, despite not having officially hit the market yet.
In the engine compartment the drop-top LaFerrari will come with the same 6.3-litre V12 hybrid powertrain producing 708kW, as in the coupe. 120kW of this power comes from the electric motor assist system.
Ferrari says "significant and extensive" modifications have been made to the chassis in the aim to retain the same torsional rigidity as the coupe brother. The aerodynamics have also been honed to offer the same drag coefficient even in open-top form.
The LaFerrari is the Italian marque's first ever hybrid vehicle. It's also the most powerful production vehicle it has ever made. This means the drop-top will become one of the fastest and most powerful drop-tops on the market.