BMW is reportedly working on a range of M performance variants for the next-gen X3 small SUV, including an X3 'M40i' and a fully fledged X3 M.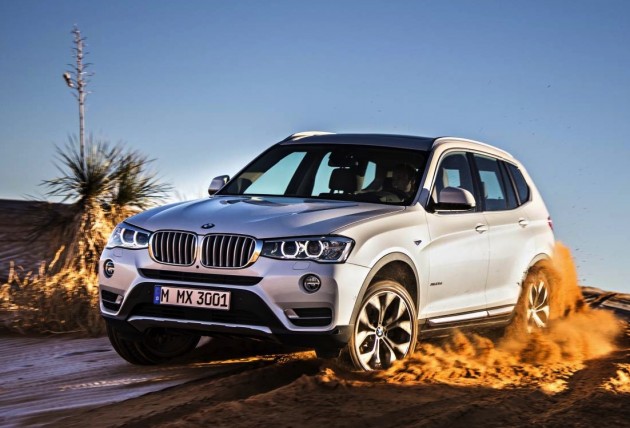 According to an Autobild report in Germany, the 2017 model will come with a variety of turbo four- and six-cylinder engines like the current lineup, including diesel versions, as well as a new M40i using a 3.0-litre turbo six producing around 265kW.
For those who want more, an X3 M is also said to be in the works, featuring an iteration of the new M3 3.0-litre turbo engine producing around 310kW. This would make it the most powerful SUV in its class.
Like all M models, the X3 M is likely to come with sports suspension and brakes, and a subtle interior overhaul with enhanced seats and sporty instrument dials. The exterior would also be tweaked, with large alloy wheels and a discreet bodykit.
To top off the new range, a plug-in hybrid is also on the cards. Details are yet to be officially confirmed, however, the German publication says it will use the company's 180kW 2.0-litre turbo four-cylinder paired with a 70kW electric motor.
It's expected to be quite quick, developing a combined output of around 220kW and as much as 700Nm thanks to the electric motor. Acceleration from 0-100km/h could be achieved in under 6.0 seconds, with an average consumption of just 3.8L/100km.
BMW is yet to announce the full details, but it is set to arrive some time in 2017.