HSV is rumoured to be plotting a hot new GTS version of the Maloo, which could make it the world's fastest and most powerful production sedan-based ute ever made.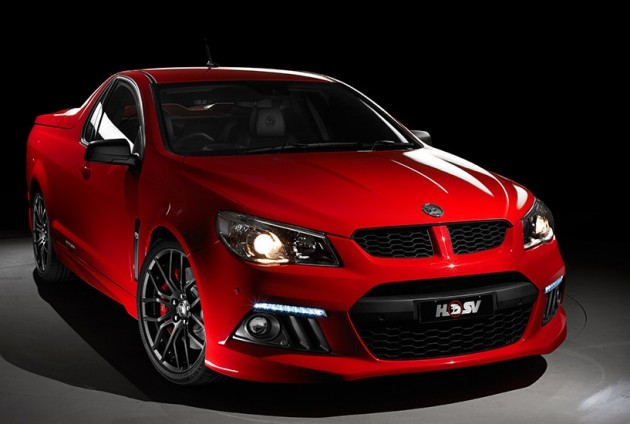 While Ford is enjoying the success of its last-ever FPV model, the GT F, HSV is apparently looking to spice up its range by launching a 430kW, LSA-equipped version of the HSV Maloo.
Like the Maloo and Maloo R8, both automatic and manual transmissions are set to be on offer. HSV is proud of the fact that it still offers a manual, despite market trends which are steering more towards autos and CVTs.
As for the styling and other highlights, the HSV GTS Maloo is likely to feature a similar bodykit and wheels as the GTS sedan, with high-performance AP Racing brakes, magnetic ride control suspension, and a unique set of gauges and badges.
With a lighter weight tray rear end, it will be interesting to see how 430kW will translate into forward thrust and traction. In saying that, all Gen-F HSV models do provide exceptional grip for the amount of power they generate.
Prices are expected to kick off at around $80,000-$85,000, keeping in mind the flagship Maloo R8 (shown above) currently kicks off from $70,490 (auto).