A small German company called Roding Automobile has unveiled its first car called the Roding Roadster 23 at the 2012 Geneva Motor Show. And by the looks of it, it's quite a neat and modern package.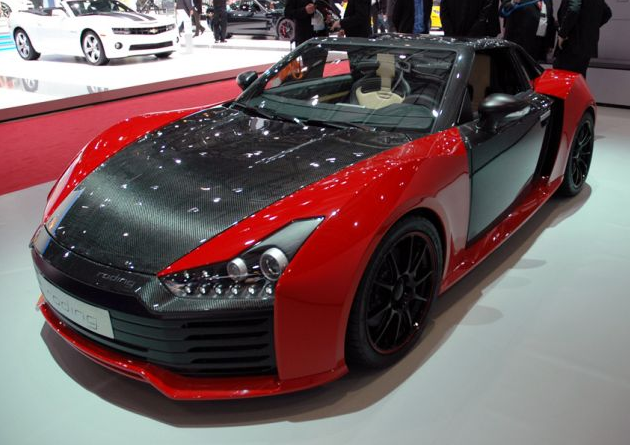 Powered by a BMW 3.0-litre twin-turbo mid-mounted engine, power is rated at 235kW and torque at 450Nm. Nestled in the engine bay of the very lightweight carbon fibre chassis, with a total weight of just 950kg, it is sure to go like a little rocket.
Acceleration from 0-100km/h takes just 3.9 seconds, while top speed is 285km/h. Despite the performance, fuel consumption remains at a very reasonable 8.2L/100km.
The rest of the driveline consists of a six-speed manual transmission sending power into a rear-wheel drive layout, with a limited-slip differential.
Spy photographers have caught early prototypes doing countless laps of testing around the Nurburgring, suggesting the chassis and handling is well up to the task of handling the power.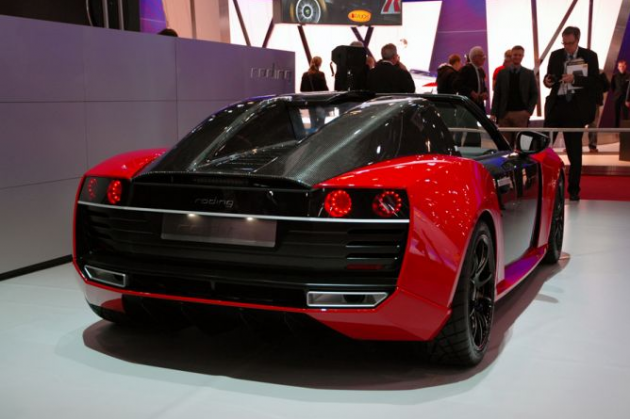 Styling-wise, the new Roding Roadster 23 looks very modern, and quite smart for a first car from a company. The rear end is chunky without going overboard, while the roadster top seems well proportioned. The nose is also consistent with the rest of the car's design. Overall it actually looks better than the first preview renderings.
Roding is aiming to produce just 23 of the specialist Roding Roadsters, all expected to sell out quick. Pricing is unknown at this stage.