The next-generation Jeep Wrangler is not only set to introduce a number of firsts for the nameplate, it's also expected to be the first candidate for Fiat Chrysler's new 2.0-litre turbo engine.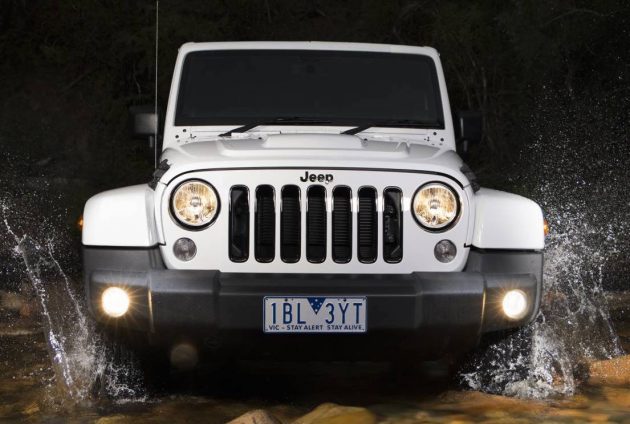 FCA will launch a new 2.0-litre turbo four-cylinder in the near future, following industry trends; almost all of the major carmakers produce at least one turbo four-banger with 500cc cylinders.
The new engine, codenamed the Hurricane, will use direct injection and variable valve timing, along with a twin-scroll turbocharger and an aluminium block. According to reports, the unit could produce up to 224kW.
Although the engine is likely to be blanketed across many vehicles under the FCA umbrella, potentially becoming a replacement to the thirsty Pentastar V6, it is believed it will make an ideal eco-focused option for the next Wrangler, due later in 2017.
One of the biggest flaws of the current Wrangler is its age, and the technology that it lacks. The 209kW/347Nm V6 engine is also behind the market standards in terms of power and performance, and, more crucially, fuel economy. It consumes 11.7L/100km on the combined cycle (4-door).
Jeep did offer a 2.8-litre turbo-diesel up until 2015. It produced 147kW and 460Nm, and was only available with a five-speed auto. It consumed 8.8L/100km.
For the next Wrangler, Jeep is set to implement a new platform and aluminium body that could see weight drop by over 200kg. It will also use a new ZF eight-speed automatic for the first time that will also help to improve performance and economy.
With a potent 2.0-litre turbo, the new Wrangler should be a much more attractive proposition in these more demanding times. More details are expected to be announced in the coming months.