Rally driver Guerlain Chicherit is planning to break the world record for the longest ever car jump today, driving a specially prepared MINI Countryman rally car. The stunt is being put together by Toyo Tyres and Monster Energy.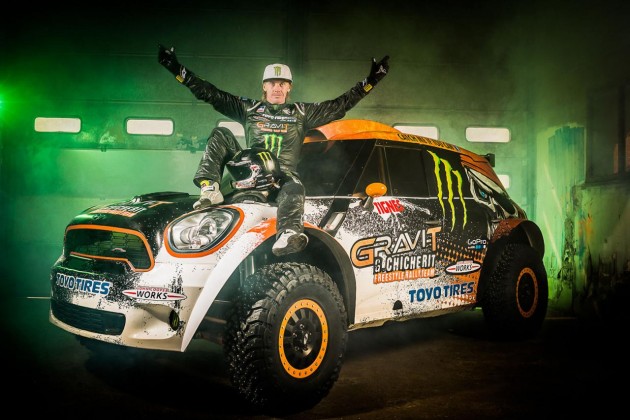 The aim is to hit a jump and remain airborne for a whopping 110 metres, before, hopefully, coming to a safe landing. This will be enough to break the current Guinness World Record of 101.19 metres, which was set by Tanner Foust in 2011. Chicherit spoke about the attempt in a statement, saying,
"I have been a professional driver for 10 years now and I must say this is the first time I am so confident with my tires.

"When you drive fast in the Dakar race or when you make your car do incredible performances, you have to trust your tires 100-percent. In addition to top products, Toyo Tires and I share the same values and state of mind."
The record attempt will take place in Tignes, France, on a custom ramp later today (tomorrow Australia time). We look forward to reporting the results including any video footage that comes to hand.