Last weekend US President Barack Obama visited Australia for the third time, to attend the G20 summit in Brisbane. The summit hosted 25 world leaders altogether and another 10 internationally protected delegates. But it was not just a political event, but also a get-together of the world leaders' of airplanes and cars. President Obama's means of transportation was one of the standouts.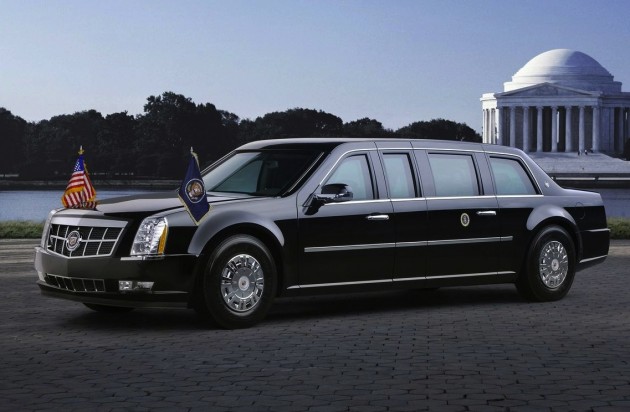 President Obama touched ground in his Air Force One, which has a gym, an operating theatre and radiation shielding in case of a nuclear blast. But he certainly did not come alone. He brought a big entourage and his Cadillac limousine known as 'The Beast', which takes him from venue to venue. It even has its own airplane.
A C-17 Globemaster transport aircraft hauled The Beast, a second limo serving as a decoy and a Chevrolet Suburban, all of them being heavily armoured. In fact, The Beast is probably the best armoured vehicle on the planet. Its armour plating is said to be 20cm thick and its doors are estimated to weigh as much as one from a Boeing-757.
Although The Beast is officially a Cadillac, it is obvious that it does not have a lot in common with the standard production car. Its chassis, diesel engine and transmission are based on those used in the Chevrolet Kodiak. But some standard trim pieces, like headlamps from an Escalade, make it look remotely like a Cadillac.
The Beast may have imposing equipment, but its diesel engine is not impressive. It takes about 15 seconds to accelerate from o-100km/h and also the car's top speed is said to max out at 100km/h. At least the Secret Service drivers make the best out of it. They have undergone extensive training to be able to perform police-style evasion manoeuvres.