Remember the Pininfarina Sergio concept car from last year? Ferrari has now unveiled the production version which is going to the first customer in the UAE, the SBH Royal Auto Gallery.
The Ferrari Sergio is based on the 458 Spider, featuring a completely bespoke body with unique panels, headlights and taillights, and various new vents and intakes spread around the place. There's also a custom engine cover and no rear windscreen.
Compared with the concept car from last year, the production version isn't as dramatic. But it does look more appealing we think, with a softer front end, more conventional headlights and a proper windscreen.
In the engine compartment sits a 4.5-litre naturally aspirated V8 producing 445kW of power. It's able to propel the roadster from 0-100km/h in just 3.0 seconds.
Ferrari is making just six versions of the Sergio, and each will be unique in its own way. Each customer is able to put together their ideal package through Ferrari's special Tailor Made workshop in Maranello.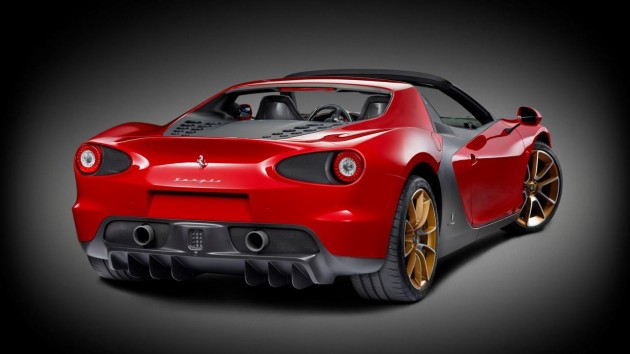 The new model is being showcased at the Finali Mondiali Ferrari event at the Yas Marina Circuit in Abu Dhabi. Named after Sergio Pininfarina, the Sergio helps Ferrari celebrate its 60-year relationship with the design firm. Ferrari said,
"The car was created to celebrate the spirit and core values of the historic Cambiano company in the 60th anniversary year of its collaboration with the Prancing Horse. Needless to say, Sergio was the only possible choice of name for the model, in homage to great Sergio Pininfarina, who sealed the unique, longstanding partnership with Ferrari."