Lexus has apparently filed to trademark 'LC 500' and 'LC 500h' nameplates which could translate to the production version of the stunning LF-LC concept car.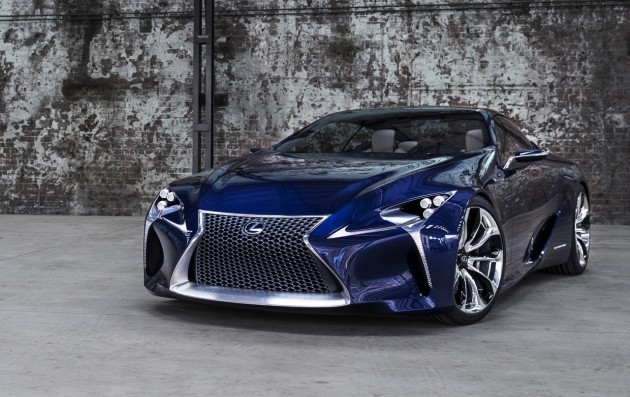 The company has previously said it will put the LF-LC concept into production, but not as an LFA successor as we all thought. Instead, it will be a more mainstream model taking on the likes of the Mercedes S-Class coupe.
It's believed Lexus is planning two versions of the LF-LC, including a high-performance V8 variant likely wearing the LC 500 badge, as well as an eco-focused hybrid example potentially wearing the 500h badge.
According to reports the LC 500 will come with an iteration of the newly tuned 5.0-litre naturally aspirated V8 from the RC F coupe. The engine in the RC F produces 351kW. It's unknown if output will be changed for the grander luxury coupe.
As for the possible LC 500h, it's unclear what will power this model. Lexus offers a 5.0-litre V8 hybrid with the current LS 600h, producing a combined output of 327kW. This seems like a viable option for the LC, considering it will be like a coupe version of the LS.
No official confirmation on any of these specs have been confirmed yet so we'll have to wait and see to know for sure. As for the production version of the LF-LC, called the LC 500/500h or not, is expected to hit the market some time in 2016.