Pictures have emerged which appear to reveal the all-new 2018 Dodge Ram 1500 pickup truck, showing a more aerodynamic and less garish design, including C-shaped LEDs.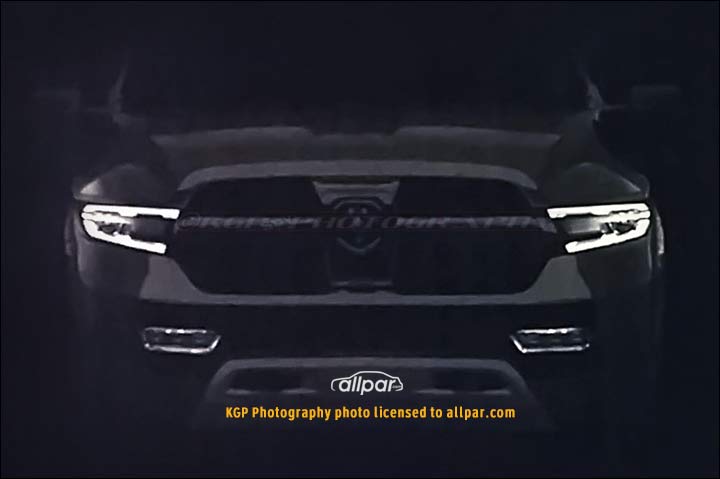 Leaked and published on Allpar.com, in addition to the Grand Wagoneer and next-gen Wrangler we saw earlier this week, the next Ram 1500 is expected to bow in early 2018 on an all-new architecture.
According to Allpar, the Ram will incorporate many new features including fold-flat seats for the second row of the dual-cab variants, a larger cab and plenty of aluminium – though not likely as much as the Ford F-150. The lightweight material will be used liberally throughout but not for parts like the bed or body, it's understood. Panels are expected to be used in similar fashion to the 2018 Wrangler.
Powertrains are set to be revised versions of the Pentastar 3.6-litre V6 and 5.7-litre V8, as well as the 3.0-litre 'EcoDiesel' that has prompted Ford to prepare a diesel F-150 for sale next year. Apparently the engineers have the power to make decisions without requiring sign-off from management.
The current Ram is available in Australia from $139,500 for the Cummins 6.7-litre straight six diesel. If the next-generation model is designed with right-hand drive in mind from the get-go (and there are some indications it could be), then the entry price for one of America's favourite trucks could be much lower. Head over to the source link above for more images and info.