Subaru has just confirmed a high performance BRZ is on the way. The performance model will come with a high-powered twin-turbo diesel engine featuring hybrid technology.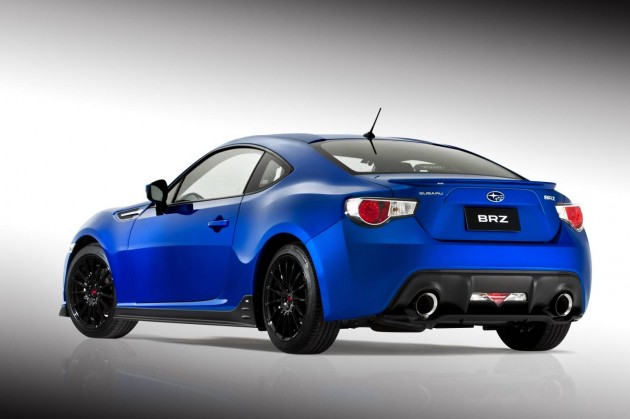 (Image: Subaru BRZ with sports kit)
The BRZ and Toyota 86 joint project has been crying out for more power since it was launched last year. It's unknown at this stage how much power the new variant will offer, Subaru has simply said it will feature a twin-turbo diesel engine with hybrid electric assistance. A company spokesman recently said,
"Having just launched the current model to widespread critical acclaim, we are tired of fighting off the constant speculation about what's "next" and so we are just giving in and delivering all the speculation in one vehicle."
Amazingly, the high-powered model will come in convertible form only. For most of us, this is huge news as the Subaru BRZ isn't even available as a convertible as it is. In fact, there's been no confirmation since that a drop-top is on the way.
Although engine specifications are yet to be finalised, it's understood the new variant will have too much torque to utilise the current rear-wheel drive layout. So, to drop another bombshell, Subaru has also revealed it will come with the company's all-wheel drive system. This should enable to car to cover 0-100km/h in well under 6.0 seconds.
At this stage, no images or preview sketches have been released with the news.
The company goes on to say, "Happy April 1″…
In similar news, Subaru has also announced a self-cleaning option will become available on the sporty XV in the near future. A video demonstration of the remarkable system can be seen below.