At a recent private event, Ferrari has unveiled a new Ferrari customization program available to customers wanting to individualise their Fezzas. The program includes almost infinite interior options and various exterior trimmings and colours.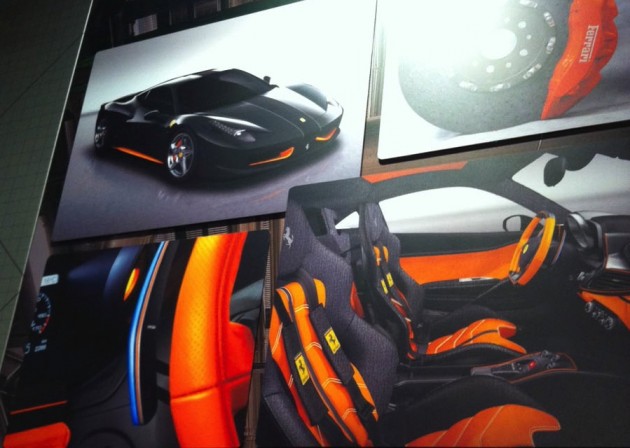 First reported by teamspeed.com the program is said to be Ferrari's answer to the Porsche Exclusive program, whereby Porsche owners can customise their cars with personalised features and equipment. The Ferrari program will offer customers the chance to have their cars trimmed in almost any material and the opportunity to add various features like harness racing seats.
According to a source in the TeamSpeed report, "If you can imagine it, we can build it" is the attitude adopted by Ferrari. The announcement was made in front of a few select individuals who also had a chance to get up close to a special Matte Blue California owned by Lapo Elkan – from the Fiat family – and a number of interesting interior designs.
International media are expecting an official Ferrari press release outlining the program any day now. Check back on this report for more updates in the future.
For more images and details of the exclusive event, head on over to TeamSpeed for the initial coverage.