Not again. The result of this Ferrari FF fire is horrible to look at, we just hope it doesn't end up being an ongoing problem with the FF, like the recall put in place on the 458 for spontaneously combusting.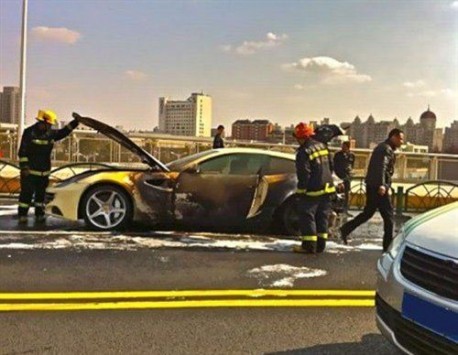 The Ferrari FF fire occurred in Shanghai, China on Saturday. Reports say the driver was cruising along one of the main streets in China's largest city, when he noticed smoke and a small fire under the FF.
The driver pulled over and called emergency services, but unfortunately the speed of the fire got the best of the white Ferrari FF example. It doesn't appear the fire started from the engine area, instead igniting from the around the middle of the underside.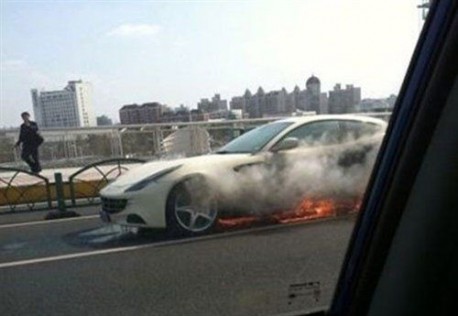 It's possible a hot exhaust set some nearby underside material alight, while reports say it may have been due to a leaking fuel line dripping onto the exhaust –  by the looks of the image above, it appears the fire has dripped onto the ground, whether this is melted material or flammable liquid is unknown at this stage.
The driver wasn't known to be accelerating hard or speeding at the time, and the temperature was around nine degrees on the day.
An investigation will take place to find the initial cause of the fire.