A special edition Bugatti Chiron has made its debut at the Frankfurt motor show, following a recent record-setting sprint and stop time across 0-400-0km/h. You know, the standard sprint and stop test.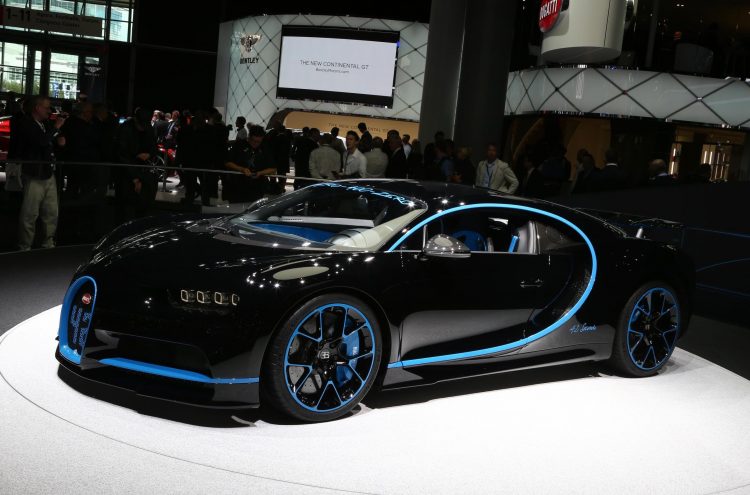 Yes, you read that correctly. The fact the Chiron can hit 400km/h is already an impressive feat, but Bugatti isn't happy to boast only about acceleration. It also wants you to know deceleration is also looked after thanks to the Chiron's massive carbon ceramic brakes.
The record? It took IndyCar driver Juan Pablo Montoya 41.96 seconds to cover 0-400-0km/h. Some other crazy figures were unravelled in the sprint, including 0-100km/h in 2.4 seconds, 0-200km/h in 6.1 seconds, 0-300km/h in 13.1 seconds, and 0-400km/h in 32.6 seconds.
Meanwhile in reverse, it took the Chiron 9.3 seconds to pull up to a stop from 400km/h. That's pretty freakin' quick. We can only imagine the kind of g-force poor old Montoya had to endure to achieve this. Interestingly, the Chiron covered just over 3km to complete the sprint and stop exercise.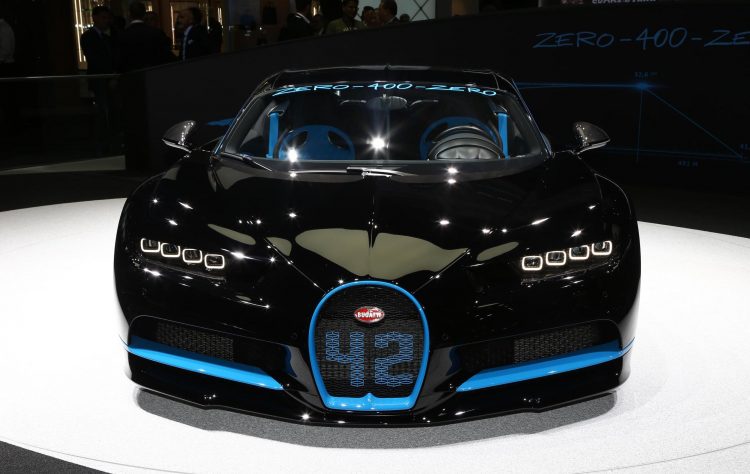 To give you some perspective of the performance, it takes the 1000kW Koenigsegg One:1 20 seconds to hit 400km/h, but 10 seconds to stop. It also takes the One:1 6.6 seconds to cover 0-200km/h. Needless to say, this is at the elite level for on-ground, road-legal automotive performance at today's technology and tyre standards. The only car that might get close is the Mercedes-AMG Project One, which, so far, has been claimed to cover 0-200km/h in under 6.0 seconds.
This immense acceleration, to refresh your memory, comes thanks to an 8.0-litre quad-turbo W16 engine generating 1104kW of power (1500PS) and 1600Nm of torque. This is sent through a seven-speed dual-clutch transmission, with all-wheel drive to help get all that grunt onto the ground.
As for the special edition made to celebrate the impressive record, it features a unique black and neon blue colour scheme with the number 42 painted into the front grille. Bugatti has confirmed 300 of the 500 Chirons to be built are already sold, which means this special edition is a very unique package. Check out the video below for the monumental record achievement.
https://youtu.be/AsPP_ASXovs