At the 2012 Geneva Motor Show, currently under way, Ferraro boss Luca di Montezemolo revealed the all-new 2013 Ferrari 'F70' Enzo successor will be shown to a select group of investors later this year.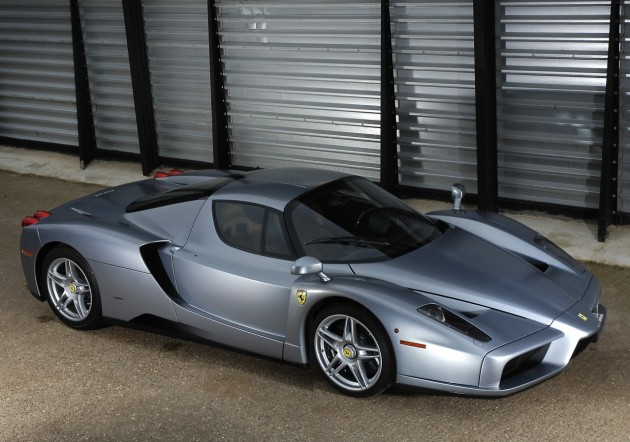 This is a big one for Ferrari, as it is the replacement for the car that was named after Mr Ferrari Enzo himself, and also is the model line that carries the tradition of celebrating Ferrari's anniversary.
In 1987, Ferrari introduced the Ferrari F40, celebrating 40 years of the company since it was fully established in 1947. After that, Ferrari followed with the F50, which kind of muddled things up in terms of dates. It was introduced in 1995, two years before the company's real 1997 50-year anniversary.
For the Ferrari Enzo, nicknamed the F60 by some, the dates were further pulled forward. It was introduced in 2002, or five years before the company's actual 60th birthday.
There has been plenty of anticipation for the new model, as it has now been 10 years since the Enzo. The nickname of F70 is being used in the industry, despite Ferrari's 70-year anniversary not technically occurring until 2017.
According to an agi.it report, Ferrari boss Luca di Montezemolo has said the new model will be revealed to a group of Ferrari clients later this year, saying,
"It will be presented to collectors and it will be a car with three aims: to amaze in terms of technological innovation (rationally not just performance), astonish and amaze in terms of design."
The new Ferrari 'F70' Enzo is certainly set to amaze in the engine department, with power expected to come from large V12 engine, as well as a kinetic energy regeneration system (KERS) capable of generating and storing electric energy. The stored power could then be used during hard acceleration, adding around 90kW.
Overall combined power output could be around the 686kW mark. This would put it well in front of the Ferrari Enzo's 485kW V12, and ahead of the new Ferrari F12 Berlinetta's 544kW output – now Ferrari's most powerful production car.
As for the name of the new model, no details have been revealed, however, Montezemolo has said it will "amaze with its name", but inadvertently revealed that one hadn't been penciled in yet.
"After calling a car Enzo in tribute to our founder indeed it isn't easy to find a proper name for this car."
We'll be sure to keep you updated.