The highly-anticipated Ferrari LaFerrari Aperta has been spotted filming in Spain, three weeks ahead of its official public debut at the Paris Motor Show.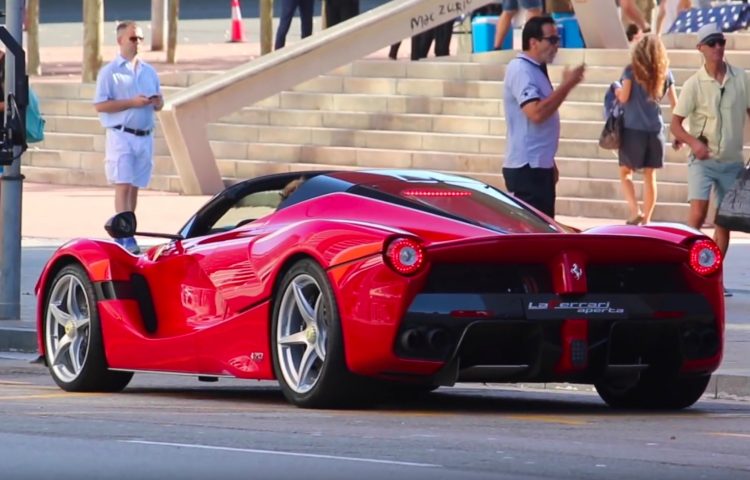 Maranello's spider variant of the hybrid hypercar was caught accompanied by a film crew in the city of Barcelona, capturing footage for what could be its marketing material for the official unveiling in three weeks's time in Paris.
The name "Aperta" was unconfirmed up until this point, but the rear of the car clearly displays the name 'LaFerrari Aperta', so we can take this as some form of confirmation.
The Aperta is powered by the same 6.3-litre V12 mated to a hybrid power source, good for 708kW/900Nm. Ferrari says the body rigidity and coefficient of drag are identical to the coupe variant, thanks to tweaks to the styling and modification of the chassis construction.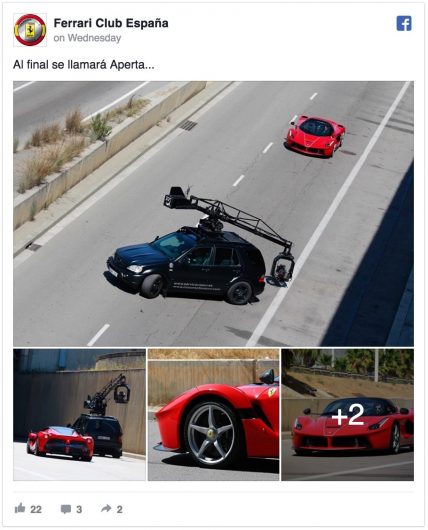 Expect then a 0-100km/h time around 3 seconds or less, and a top speed in the area of 350km/h with the carbon fibre roofline installed.
Despite the fact its yet to officially hit the showrooms, Ferrari says all LaFerrari Apertas have been snatched up by buyers who were carefully selected by the manufacturer months ago and offered the opportunity to purchase, as per Ferrari's usual procedure for its super-exclusive vehicles.
While it's an irrelevant statement at this point, expect the price to be well north of the LaFerrari coupe's $1.35 million price tag.
The LaFerrari Aperta will make its global debut at the Paris Motor Show, which kicks off in exactly three weeks.