Even though the new 991 Porsche 911 Turbo has only just been revealed, it was only a matter of time before we heard of the high-performance GT2 being planned. The new model will apparently debut at next year's Geneva Motor Show in March.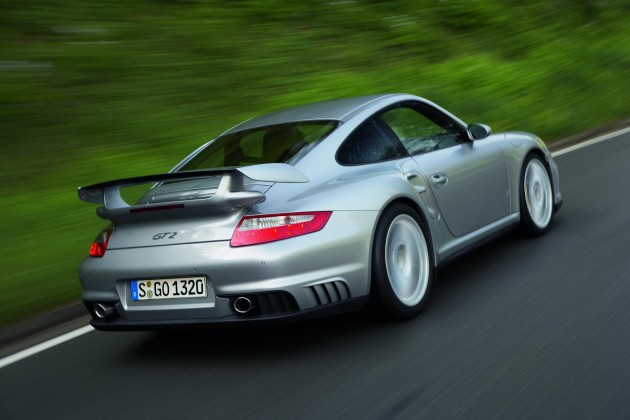 The 911 GT2 is the highest performance road-legal variant of the 911 Turbo family. It's based on the 911 Turbo only it adopts a rear-wheel drive drivetrain. According to a recent Autocar report in the UK, the upcoming 991 version will be no different.
The report says the new model will come with a similar engine as seen in the just-unveiled 991 Turbo, which comes with a 3.8-litre twin-turbo flat-six producing 412kW. Power levels may be slightly tweaked for the GT2.
Like the previous model, the new version will be stripped out to a certain degree with a lighter overall weight compared with the standard 911. This is said to help the car run 0-100km/h in around 3.0 seconds, with a top speed of of over 322km/h.
The interesting aspects of the new version are likely to cause a bit of a stir with the purists. For one, the new version is set to come with a dual-clutch automatic gearbox – like the new Turbo and GT3 – as well as a rear-wheel steer system – like the Turbo and GT3.
Although these technologies may not be seen as 'raw' as what some enthusiasts might expect, Porsche is adamant these systems help the car offer better overall performance and improved track times.
For those wanting even more, word has it an RS version offering around 463kW could be in the pipeline for 2015.