England-based vehicle company Eterniti Motors has revealed a pre-production version of the Eterniti Artemis 'super-SUV', based on the Porsche Cayenne.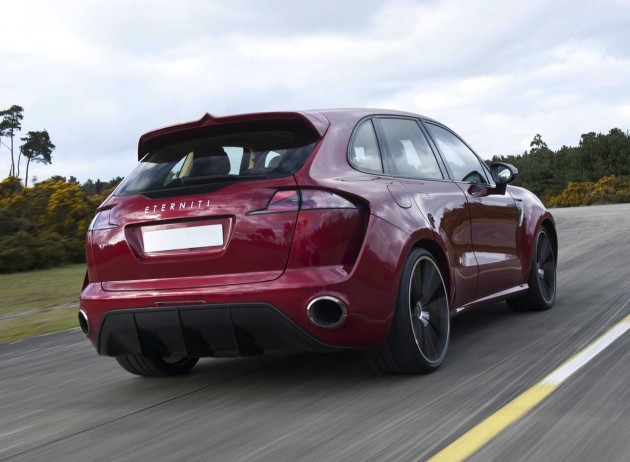 It looks a little bit like a bodykit upgrade for the Cayenne, with restyled front and rear bumper bars. But it's actually a completely separate model which will soon be available straight from Eterniti Motors.
The vehicle is being expressed as the first 'super-SUV', ready to take on the likes of the upcoming Bentley SUV and the production version of the Lamborghini Urus SUV. It features a 4.8-litre twin-turbo V8 engine that starts life as a Porsche Cayenne item.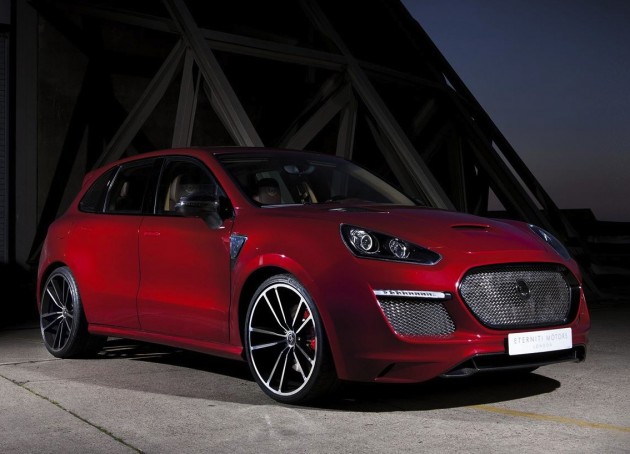 Instead of producing the Porsche-specified 368kW, the Eterniti Artemis produces a mighty 441kW of power and 750Nm of stump-pulling torque. Eterniti says the big SUV is able to hustle from 0-100km/h in just 4.5 seconds, and go on to a top speed of 290km/h.
To further separate the Artemis from its Cayenne cousin, all body panels are made by hand out of carbon composite, including the wide-open front fascia, the rear diffuser section, and the vented bonnet.
Inside, the Eterniti Artemis showcases iPad holders, and a set of reclining rear seats for the ultimate in rear-seat luxury.
Prices are set to start at £210,000 (approximately AU$328,574).
Feel free to tell us what you think of it below in the comments section.