A nasty Ferrari 458 Spider crash has occurred in Spain, just two hours after its new owner bought it. The 47-year-old driver bought the car at around 8:00 AM last Sunday, before losing control and smashing into a ditch at around 10:30 AM.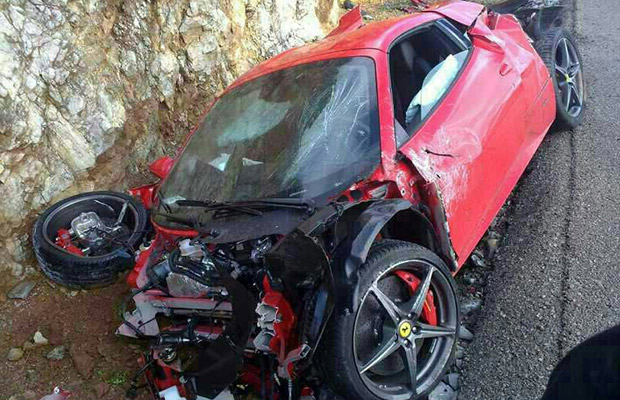 The German-registered 458 Spider was travelling near Alcudia at the time of the incident, a town on the Spanish island of Palma de Mallorca.
It's understood the owner and his brother went to the dealership nice and early and bought the car for 300,000 euros (Australian price: $590,000), only to drive it a short distance up the road before it all came to an end.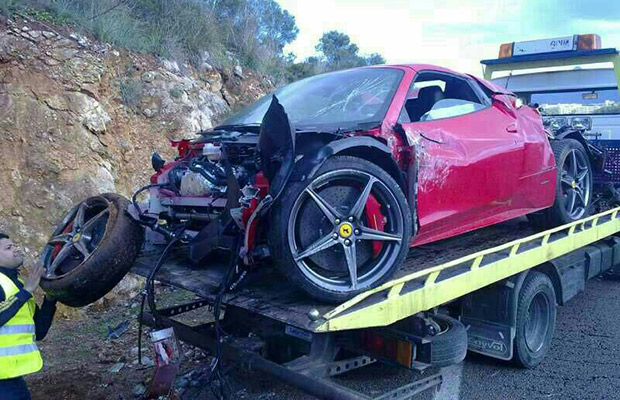 Spanish reports say the two were uninjured in crash, even escaping the wreck on foot to seek help. The car was then towed to a nearby yard where it was pronounced a total write off.
The official cause of the accident is unknown at this stage, however, Civil Guards suggest speed and driving on an unknown road were contributing factors.