Shelby SuperCars (SSC) has revealed more details about the SSC Tuatara which, SSC is claiming, will be the next world's fastest car, taking the title from the current top speed king, the Bugatti Veyron Super Sport. SSC says the new Tuatara will achieve an aeroplane-like 275mph (443km/h).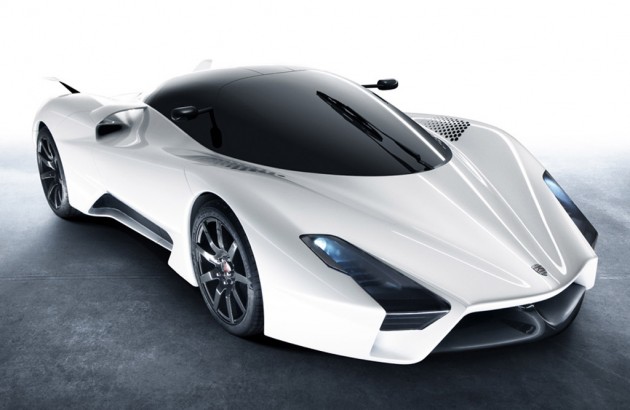 Although the new SSC Tuatara hasn't actually been built yet, SSC is adamant the Tuatara will be able to crack the blistering top speed. The Tuatara will be the successor to the SSC Ultimate Aero, a car that did hold the title as the world's fastest car (257mph/414km/h), briefly, before Bugatti had to prove the American brand wrong by going 430km/h.
The Tuatara is named after a New Zealand Maori lizard which has been found to have the fastest evolving DNA of any living creature. SSC founder, Jerod Shelby, recently spoke about the new supercar and how the company came up with the Tuatara name. Shelby said,
"Most manufacturers essentially use the same basic model and body shape for up to 10 years, while only making small refinements to it each year.

"After only three years in production with the Ultimate Aero, SSC's Tuatara is about to monumentally evolve in the areas of sophistication, design, aerodynamics and shear all-round performance. We felt that the fastest evolving DNA was a perfect definition of SSC's latest project."
Full details of the SSC Tuatara are yet to announced but there are some available, such as those surrounding the body and proposed engine. The Tuatara will feature a full carbon fibre body and chassis construction, even the wheels will be made from carbon fibre. The only aspects that won't be built of carbon fibre will be some of the main crash-absorbsion structures which will be made of aluminium.
As for the mighty engine that will push the Tuatara along to 443km/h, reports say, will consist of a 7.0-litre twin-turbo V8 churning out a truly colossal 1350hp-plus (1007kW). The huge amount power will be sent to the rear wheels via a seven-speed manual transmission, although official details are yet to be confirmed. A seven-speed sequential manual might also be the case. Click play on the video below for more details.
If the production car looks anything like these concept images, it will be one spectacular car. It looks like a real quality product. What do you think?