Creators of the awesome Hennessey Venom GT have announced its super-light 1200hp supercar will be on show at the McCall's Motorworks Revival in California from today, as a lead up to the prestigious Pebble Beach Concours d'Elegance event this weekend.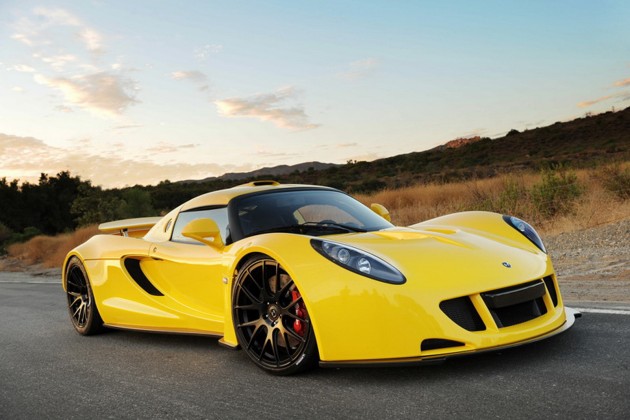 This will be a debut Pebbles Beach for the Hennessy Venom GT, which has just been unveiled at the Goodwood Festival of Speed in the UK. Don Goldman, CEO of Hennessey, is excited about the debut, recently saying,
"We are very excited to have the opportunity to show the Venom GT to our friends and fellow enthusiasts at what has become one of the biggest and best car enthusiast events in the world.

"Gordon McCall's Motorworks Revival combines serious car enthusiasts, world-class cars and aircraft, all in one fantastic party."
The Hennessey Venom GT is a hypercar loosely based on a Lotus Elise/Exige platform. We say 'loosely' because very little remains Lotus-esque. Just the overall style of the front and rear end.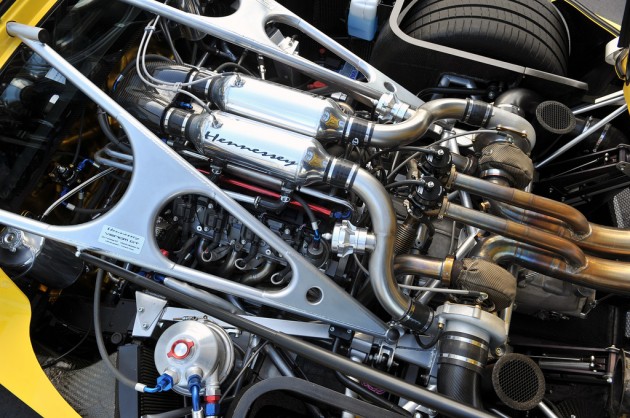 Behind the cockpit sits a stonking 6.2-litre twin-turbo V8 pumping out an incredible 895kW of power, or 1200hp in old-fashion speak. On top of this, and perhaps just as jaw-dropping, the V8 unit develops a face-distorting 1564Nm of torque. Hennessey president and founder, John Hennessey, describes the Venom GT as "a driver's car, a supercar with a soul that will give you as much speed and performance as you dare ask of it". He says,
"Twelve hundred horsepower combined with in a mid-engine chassis that weighs twelve hundred kilos (2,685 lbs) – no other road car and only a handful of race cars can match the power to weight ratio of the Venom GT."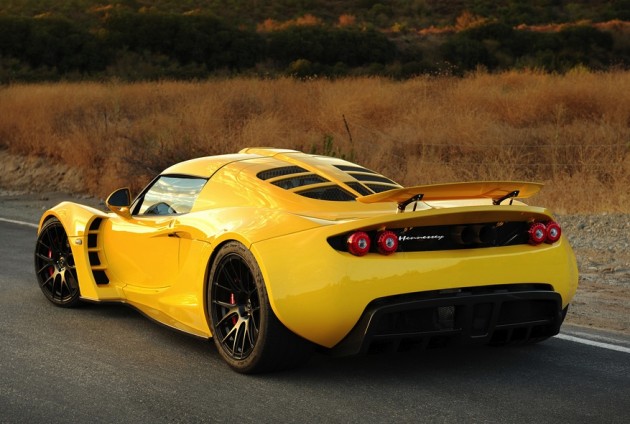 Just five of these weapons are made each year, and can be built to suit customer specifications, in right and left-hand drive. The Venom GT retails for a smidge under a million dollars, with a starting price of US$950,000.
The stunning beast will be on display all weekend at the Pebble Beach Concours d'Elegance in California, and also at the RM Auctions in Monterey this Saturday.
Also check out:
– Video: Hennessey Venom GT dyno run in the dark
– Cadillac CTS-V Coupe Hennessey V1000 tuning kit