Following its expected debut in the upcoming Hyundai Sonata N-Line, Hyundai Group's new 2.5-litre turbo-petrol is set to find service in the Genesis G70 with a mid-cycle facelift in the next 12 months or so.
As we reported in July, Hyundai is known to be developing a new 2.5-litre turbo engine slated the 'Theta-III'. As far as we know it will debut in the new Sonata N-Line coming very soon. This won't be a fully-fledged N model but rather a sporty N-Line variant with plenty of N-inspired features.
According to a recent Car and Driver report, the 2.5T will produce around 216kW and 420Nm. This will essentially replace Hyundai's existing 2.0-litre turbo that develops approximately 180kW and 350Nm. It's understood all of Hyundai Group's vehicles that currently feature the circa-180kW 2.0T will receive the 2.5T, if eventually.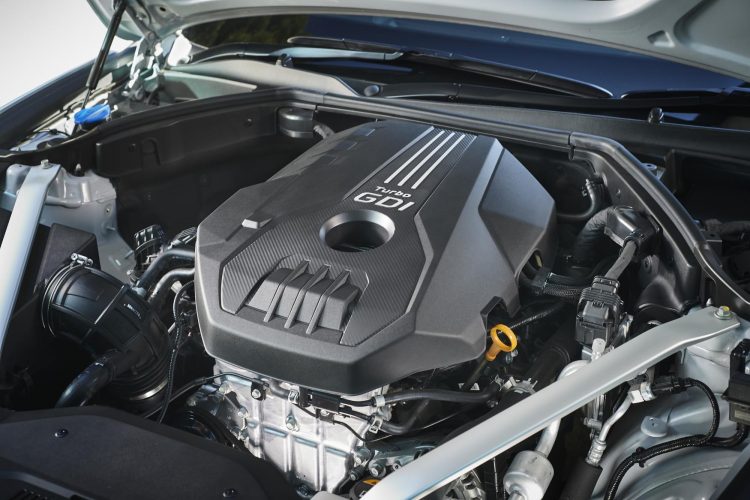 Along this direction, the base G70 is a fitting choice. At the moment the G70 2.0T produces 179W and 353Nm. With around 216kW we could expect a decent boost in performance. However, it's the extra torque that will no doubt help with drivability in regular conditions. An extra 500cc of capacity should see improvements in low-end response in comparison.
Genesis claims the current G70 2.0T can do 0-100km/h in 5.9 seconds, and we've tested a best of 6.71 seconds. With the extra power and torque of the 2.5T, we'd predict a claimed time of around 5.6-5.7 seconds, and a real-world time perhaps closer to the claim.
The new 2.5T may eventually find service in the Santa Fe to replace the V6, potentially, as well as the upcoming pickup. However, Hyundai is yet to even officially announce the engine so we'll have to wait and see to know for sure.