Looking to buy the hypercar of SUVs? No, we didn't think so. But that hasn't stopped a company from creating such a product. Welcome to the Ramsmobile RM-X2.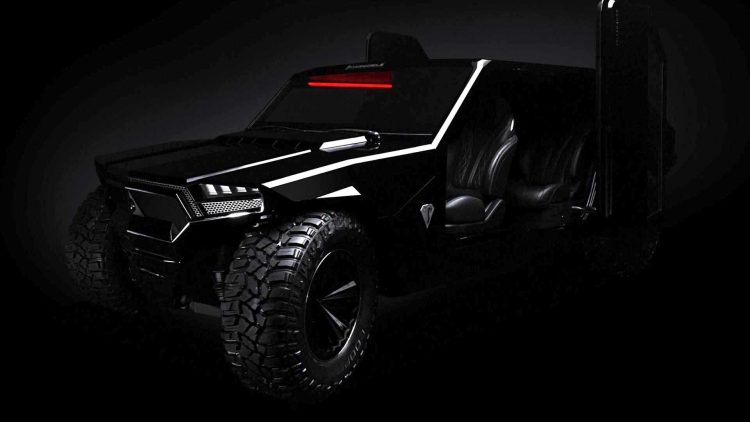 The RM-X2 is being described by the company as being a multipurpose hypercar. It's being pitched in two forms; the X2A and the X2D, offering distinct personalities. Wheel sizes range from 20 to 24 inches, with different body styles available, and seating for up to six.
Power comes from either a twin-supercharged 6.2-litre LT5 petrol V8 or a 6.6-litre Duramax turbo-diesel V8, with outputs of up to 745kW (999hp). With the latter tune, the RM-X2 offers a 0-100km/h sprint time of just 3.3 seconds. And there's also the possibility of all- or rear-wheel drive thanks to an optional transfer case. There's even mention of an electric option, although no specs have been outlined.
To help keep weight to a minimum, the RM-X2 uses a carbon-titanium frame with a monocoque body. There's also special titanium bushings with carbon suspension components, resulting in a weight as low as 1500kg for the bare spec version and up to 2700kg for the fully loaded version.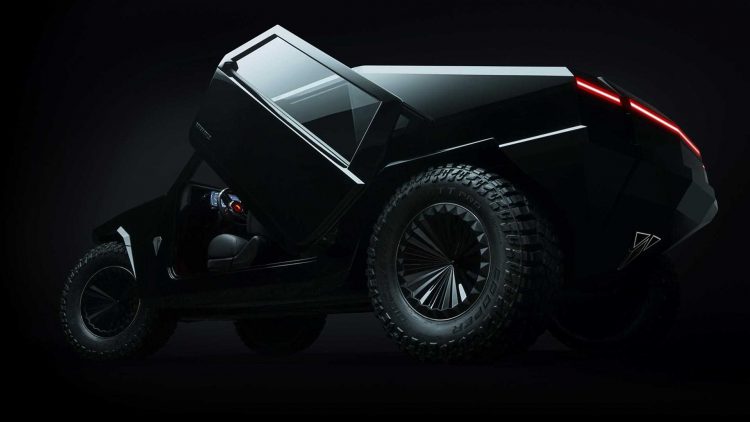 Buyers will have the option of going with Ai-CTIS (automatic tyre inflation) tyres, with bead-lock rims available using lightweight polyurethane run-flat rings. Tyres measure 38 inches or up to 40 inches, with 15.5-inch wide wheels.
If pure toughness is your main priority then you'll need the optional bullet-proof package which provides B6 ballistic protection, or up to B7 level of protection upon special request. The cabin can also be fitted with air purifying systems for bio-warefare protection.
Accessing the cabin is done via hydraulic and electronically controlled robotic arm doors, which have been developed by Ramsmobile. These were designed not only to provide a dramatic opening, but also to minimise the chance of indentation.
Ramsmobile is planning to build just 12 examples of the RM-X2, and all will be built to specific customer requests.