The first 2015 Nissan GT-R Nismo made for the US market has been delivered to its lucky owner in North Carolina. It is a stunning black example.
The 2015 model is virtually the same as the one that debuted in 2013, featuring a 3.8-litre twin-turbo V6 producing 441kW of power and 652Nm of torque. It's able to hit a top speed of over 300km/h, and it has lapped the Nurburgring in an astonishing 7:08.
Even though it has just gone on sale in the US, the 2015 model is already sold out, making this quite a special occasion for not only the new owner but also for Nissan. Matt McCulloh, the new owner, said,
"It was like a surreal moment for me. I saw it, and it just took a second to register that this was finally my car. And that I was going to have the privilege to own the very first GT-R Nismo for the United States and be a part of the great 30-year history of the Nismo brand."
McCulloh is the co-founder of the North American GT-R Owners Club (NAGTROC), and he has owned a 2009 GT-R and 2012 model. For him, this is obviously the pinnacle version. Jeff Simmons from Nissan Marketing said,
"When we realised his passion for the car, his involvement with the GT-R community, and his involvement with the brand, we wanted to do something a little extra special. We have a crew at his house and they are giving his garage a makeover. That is going to be the home of his new Nismo, so we are giving it a little Nismo touch."
Each GT-R Nismo is built at Nissan's production plant in Tochigi, near Tokyo, while every engine is handmade by a single engineer at Nismo's factory in Yokohama.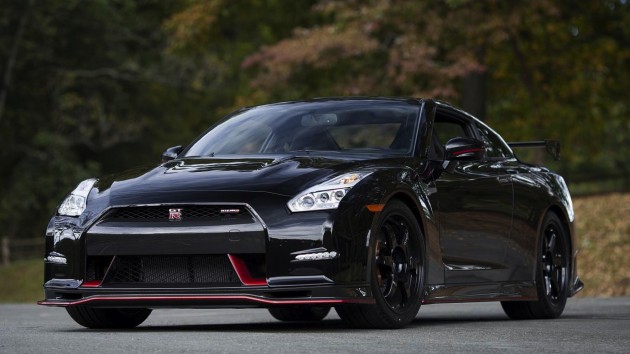 Nissan offers the high-performance weapon in select markets around the world. Unfortunately, Nissan Australia does not offer it in local showrooms. The last time we spoke with the local arm, Nismo was still being evaluated for a possible Australian market introduction.