Details of the MY16-MY2017 Jeep Grand Cherokee have been revealed for the UK market, and the changes are likely to make their way to Australia very soon.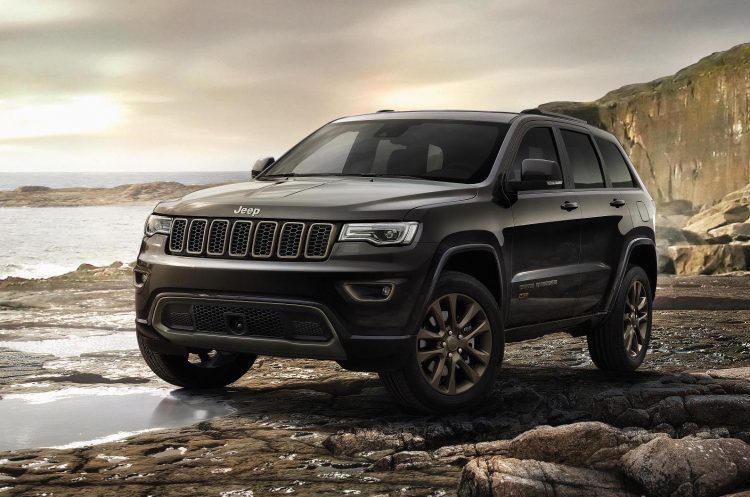 The last we heard the current, MY15 Grand Cherokee was going to be around in Australia until October. But with the announcement of a fairly major update in Europe, this could be brought forward slightly.
For the MY16-17 update the popular yet troubled SUV gets a number of technology changes to help bring improvements to efficiency. Two of the most significant are the introduction of an electric power steering system, and stop-start technology. These technologies help reduce CO2 emissions by 14gm/km for certain variants.
Switching to an electric steering setup has also facilitated the introduction of selectable driving modes for the driver, with Sport, Comfort, and Normal offering different weight and feel for the steering.
Perhaps one of the biggest changes in terms of safety is a switch from the hazardous T-bar e-shift gear lever. The outgoing setup has been under scrutiny – including a global recall affecting around 1.1 million cars – following numerous roll-away incidents including at least one that killed a man. Jeep is calling the new shifter a "more substantial premium gear lever".
Other changes include launch control for the top SRT model, some new exterior colour options (Velvet Red, Redline, and Ivory Tri-coat), along with improved acoustic glass for a quieter in-cabin experience.
Jeep says these updates will continue on for 2016 and through 2017, which means the Grand Cherokee's body and design will live on relatively unchanged, after being introduced in 2011.
In Australia, Grand Cherokee sales have dropped considerably in recent years, slipping from 6825 units in 2014 year-to-date through May, to 5316 during the same period in 2015, to 3131 this year. This hasn't been helped by a ridiculous amount of safety recalls, including a whopping 11 in total during 2014.