Previewing a possible production version down the track, Audi is planning to unveil a new concept called the Audi A3 e-tron at the Geneva Motor Show next month. The eco-focused hatch boasts an incredible fuel economy rating of just 1.5L/100km.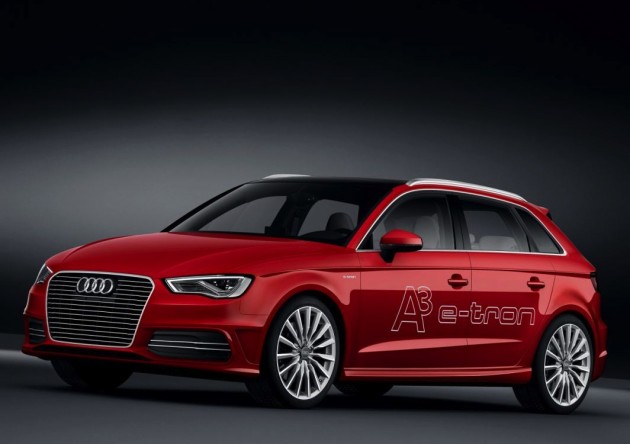 Although this exact model, based on the upcoming A3, isn't set to go on sale any time soon, Audi is using the concept and the Geneva show to provide an example as to what is possible and what could be in the pipeline for the near future. Audi says,
"The Audi A3 e-tron will provide a realistic glimpse into the future of mobility as Audi is planning it. The electrification of the drivetrain, above all using plug-in technology, plays a deciding role in the strategy of the brand."
The A3 e-tron features a 1.4-litre TFSI turbocharged four-cylinder petrol engine producing 110kW of power. Matched with a plug-in hybrid system, the electric motor provides an additional 75kW. The combined output of the two is rated at 150kW and 350Nm.
As for acceleration performance, the A3 e-tron can sprint from 0-100km/h in a decent 7.6 seconds, with a top speed of 222km/h.
The concept also showcases three driving modes; fully electric, hybrid, and a petrol-only mode. On top of these, the e-tron can be plugged in to recharged the electric batteries, which provide a full-charge range of around 50km when in electric mode.
The regular new-shape 2013 Audi A3 will go on sale in Australia in May.