If you've got a keen eye for detail, you might have noticed Caterham provided a little preview of an upcoming sports car during the weekend's F1. Creatively, a faint silhouette was attached to the side of its F1 cars.
It's understood the car will be an all-new high performance model showcasing a fresh body design, separate from the regular Seven-based vehicles.
Very little has been revealed about the car at this stage. It will be the first vehicle to be developed and engineered by Caterham Technology & Innovation though, with help from the Caterham F1 team and Caterham Composites.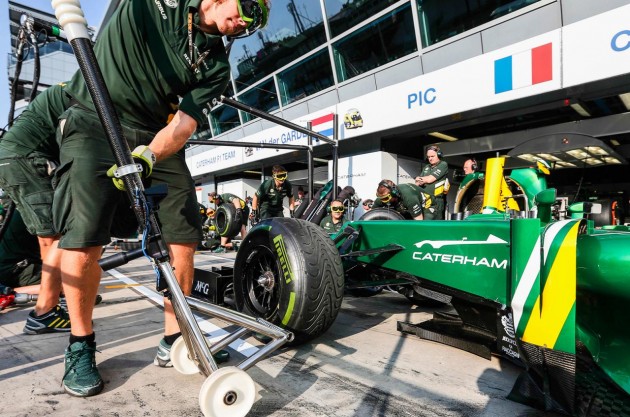 The car shouldn't be confused with a new vehicle being pitched by the ex-Caterham CEO, Ansar Ali, who has plans for a vehicle known as Project E10. Developed by Zenos, the Lotus Elise-based sports car is set to be powered by a Ford 2.0-litre offering around 150kW. It's understood the car will weigh around 650kg.
As for the new Caterham, it will debut at the Singapore Formula One on the weekend of September 20-22.