Mitsubishi will unveil two new models at the 2015 Los Angeles Auto Show later this month, with one of them likely to be the new ASX small SUV.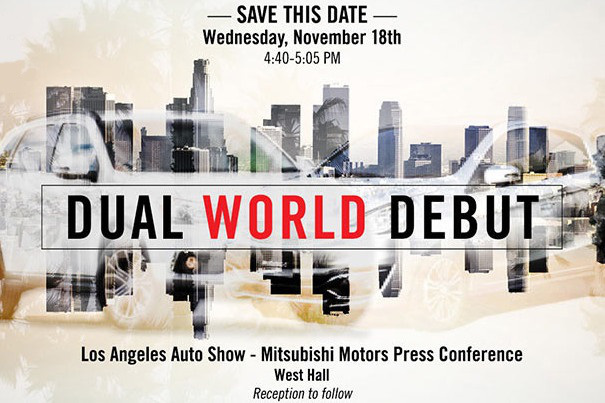 The company hasn't been very specific about the news, but as far as we know the new ASX was already destined for an LA Show debut. It's expected to showcase an all-new look, adopting the company's latest 'dynamic shield' front end treatment.
At the Tokyo Motor Show Mitsubishi showed us all an interesting eX concept SUV. It was initially believed to preview the next ASX, however, it reportedly previews an all-new SUV which will eventually sit between the ASX and Outlander in the near future.
Judging by the teaser image, the other vehicle will be a Mirage variant of some description. It could be the facelifted model, or a new variant for the current lineup.
So far this year in Australia both the ASX and Mirage have been reporting decent sales figures. The Mirage is easily the best-selling vehicle in the micro segment, selling to 3057 buyers (through September), squashing the next-best, Fiat 500 (1828).
As for the ASX, it is sometimes the best-seller some months, but so far this year the company has sold 9280 examples in the country. This makes it the second-best-selling vehicle in the segment behind the Hyundai ix35 (13,910).