Skoda Australia has announced the new Skoda Fabia RS and Skoda Fabia RS Wagon. Both feature Volkswagen's 1.4 TSI turbo and supercharged engine, as well as various performance highlights.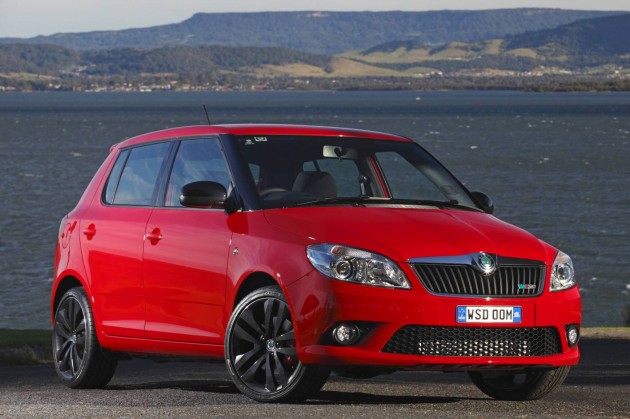 This is the first time Skoda has launched a small hot hatch in Australia. The Fabia – based on the previous generation Volkswagen Polo Mk4 platform –  has been available in the country since September, but only in entry-level 77TSI and 77TSI Monte Carlo form.
With the RS, power comes from angry 1.4-litre TSI twincharger four-cylinder engine running 2.5bar of boost – also seen in the Volkswagen Polo GTI. It produces 132kW of power and 250Nm of torque. The unit is backed up by a DSG seven-speed dual-clutch automatic transmission as standard.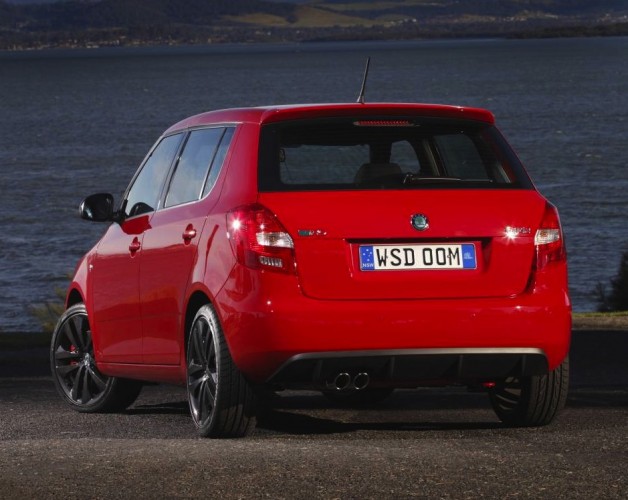 As for performance, the Fabia RS hatch is able to sprint from 0-100km/h in 7.3 seconds. Despite offering brisk acceleration, the Fabis RS is also very fuel efficient thanks to systems such as direct fuel injection. Fuel economy for the combined cycle has been rated at 6.2L/100km.
Other standard performance features include an Extended Electronic Differential Lock (XDL) for the front-wheel drive running gear. In certain conditions, the system brakes the inside front wheel and sends power to the outside wheel for enhanced cornering.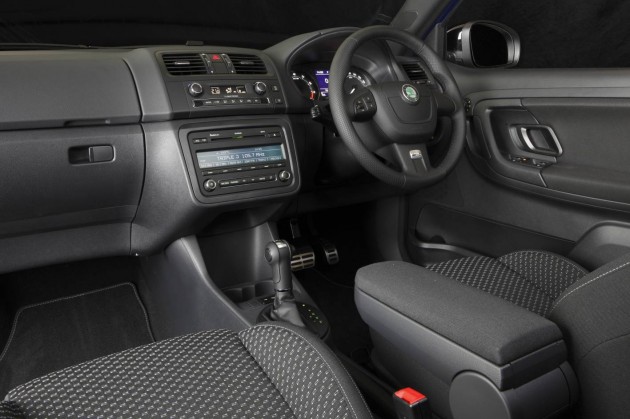 The RS also comes with 17-inch alloy wheels hiding red-painted brake calipers, twin exhausts, sports suspension with firmer dampers and springs over the 77TSI, tinted windows, and a sporty interior.
Perhaps the most interesting aspect of the new model is the introduction of a Wagon. It offers 480 litres of cargo space, over the 300 litres offered in the hatch. The Wagon is also now available in 77TSI form with a manual or DSG auto.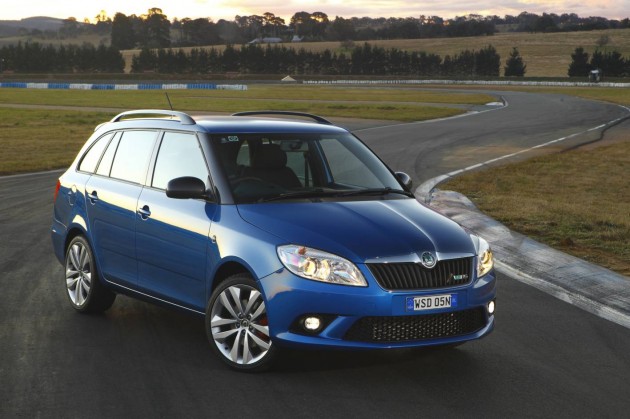 Full prices are as follows (excluding on-road costs):
Skoda Fabia 77TSI 5-speed manual – $18,990
Skoda Fabia 77TSI 7-speed DSG – $21,290
Skoda Fabia 77TSI Wagon 5-speed manual – $20,990
Skoda Fabia 77TSI Wagon 7-speed DSG – $23,290
Skoda Fabia Monte Carlo 77TSI 5-speed manual – $21,990
Skoda Fabia Monte Carlo 77TSI 7-speed DSG – $24,290
Skoda Fabia RS 132TSI 7-speed DSG – $27,990
Skoda Fabia RS 132TSI Wagon 7-speed DSG – $29,990