Audi will soon introduce a new entry point V6 option for its R8 supercar, with speak of Porsche's twin-turbocharged 2.9-litre V6 making its way into the engine compartment.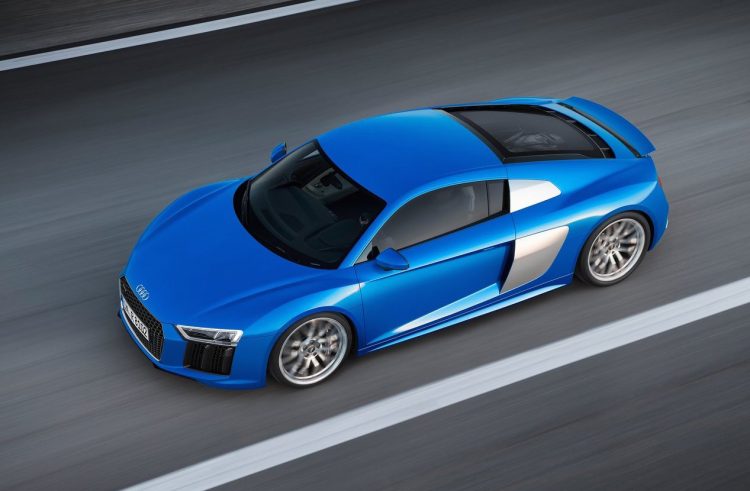 According to an Autocar report, the all-new powertrain that debuted with Porsche's latest iteration of the Panamera will soon make its way into RS 4, RS 5 and RS Q5 models in a joint-venture between Porsche and Audi, part of a new modular engine family codenamed KoVoMo.
Audi has apparently flagged the end-of-the-line for its legendary 316kW/430Nm 4.2-litre V8 petrol unit, citing the high costs of making the engine meet future emissions standards, and the trouble of dealing with some markets like China, where tax is calculated on the engine's capacity and emissions.
The new 2.9-litre twin-turbo V6 installed in the latest Panamera 4S creates 323kW at 5650rpm, and 550Nm of torque between 1750-5550rpm. Porsche's engineers are keen to point out that this figure was achieved with a relatively low boost pressure of 0.4bar (5.8psi); suggesting the powertrain has the potential for a load more muscle.
The unit differs from the 3.0-litre V6 installed in the new Audi S4 in its capacity, induction systems, inclusion of two turbochargers over the 3.0-litre's single twin-scroll turbocharger. Both engines were produced as part of the collaboration between Audi and Porsche.
Judging by a leaked future product plans document, the Audi R8 V6 will arrive some time in 2018.