The new Bentley SUV is getting close now, with the company just releasing a fresh preview video to build up the excitement. Here we get some insight as to just how capable the luxury off-roader will be, off road.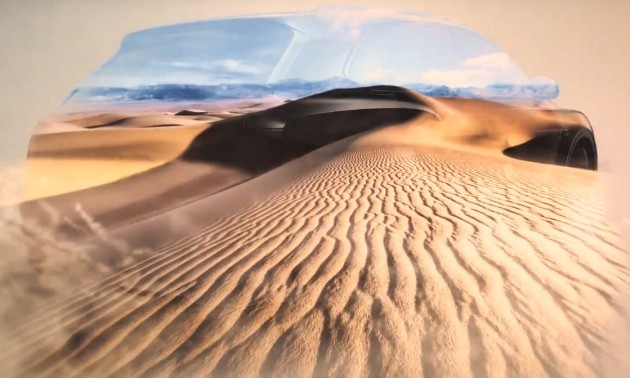 Bentley is looking to swipe sales from Range Rover and the Mercedes-Benz GL-Class with the new model, and become the world's finest luxury SUV ever. It's set to be based on Volkswagen Group's new MLB Evo platform, which will be used to underpin next-gen versions of the Porsche Cayenne, Volkswagen Touareg and Audi Q7.
No specific details are revealed in the video other than the fact it will be "supremely comfortable and capable". It's understood power will come from a choice of twin-turbo V8 and V12 engine options, with a hybrid joining the lineup further down the track.
As for the design, it's set to take on the brand's current design language albeit infused with some more modern touches and a bit of a jumped up attitude. You can see the twin circular headlights in the preview below, as well as a shooting-brake-style sloping rear end, and some muscular wheel arches.
This is the second preview that has been released now, which suggests the company is almost ready to unveil the new model in full. A debut is expected in the next few months, possibly at the 2015 Geneva Motor Show in March. Click play below for a taste.