It's official (sort of), the new Supra is on the way. Toyota has filed a trademark application for a new Supra badge. This pretty much confirms such a model is on the way in the near future.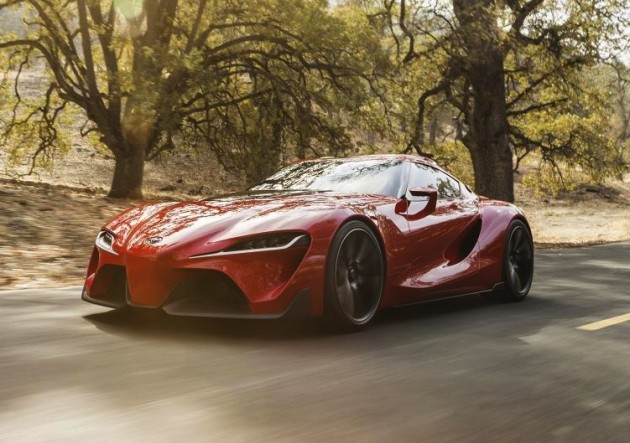 There has been a lot of hype surrounding a new Supra over the past few years, and then earlier this year Toyota unveiled the rather spectacular FT-1 concept car to tease us all.
According to the application filed at the US Patent and Trademark office, the trademark is listed under 'Automobiles and structural parts thereof', meaning an all-new production vehicle is highly likely.
As for the details on the new car, specifics are yet to be sorted. Reports suggest it will be powered by a 2.5-litre turbocharged engine paired with an electric hybrid motor system. Overall output is tipped to be around the 300kW mark.
We'll be sure to provide any more details when we hear more about this exciting and hugely anticipated project.