Nissan has launched the facelifted and revised 2012 Nissan GT-R in Australia. It's more powerful than the 2011 model, more refined, and smashes 0-100km/h in just 2.8 seconds.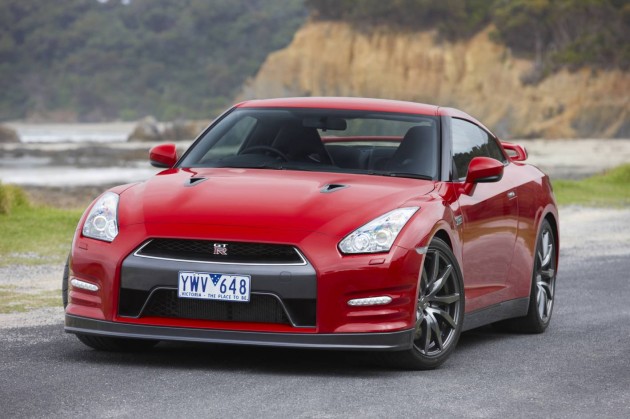 The Godzilla just keeps evolving and becoming quicker, more powerful, and packed with more technology; soon we'll have a GT-R that simply annihilates any strip of road quicker than a human can handle. Nissan has honed the R35 now so it's now even quicker around the famous Nurburgring benchmark circuit, and has posted an unofficial lap time of 7:21 (video here).
Updates for the 2012 Nissan GT-R (2013 in some international markets) include a new asymmetric suspension setup which counters the right-side weight bias of 50kg that was present in the previous model, a revised dual-clutch transmission with improved feel and quietness, and a new Bose sound system, with LCD screen incorporating a rear-view camera.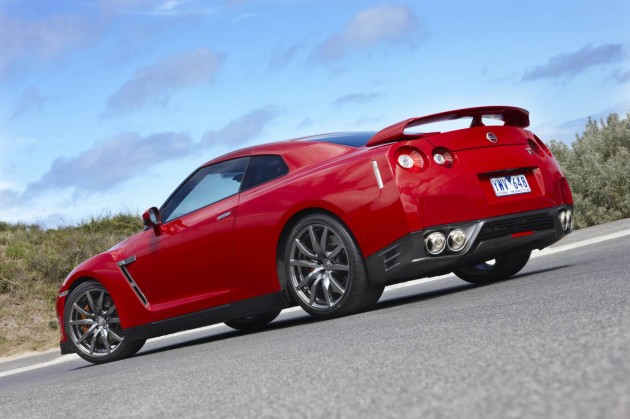 Under the bonnet, the 3.8-litre twin-turbo V6 now produces 404kW of power, up from 390kW, and 628Nm of torque, up from 612Nm. The power increase means 0-100km/h is now achievable in a mind-blowing 2.8 seconds – quicker than any other new vehicle on the market in Australia.
In revising the engine, the average fuel economy figure has also been brought down from 12L/100km, to 11.8L/100km.
Prices start at $170,800 (up from the previous $168,800), excluding on-road costs.
If you're after an automotive equivalent of a radar-guided missile, this is definitely your car.