To make way for the next-generation 'F30' BMW M3, BMW has officially ended production of the current fourth generation E92 M3 Coupe. Production of the E93 M3 Convertible will continue until September.
After rolling off the production line for the very first time in 2007, the E92 has since sold to over 40,000 buyers. The sedan version has also been enjoyed by over 10,000 buyers, while the convertible, still in production, has sold to over 16,000 buyers.
Although the figures are impressive, it hasn't been BMW M's most successful M3. The previous generation E46, also known as the last of the six-cylinder breed, was sold to approximately 85,755 fans. It was produced between 2001 and 2006.
The predecessor to the E46, the E36, was also quite successful, going to around 71,242 buyers in the seven years it was in production (1992-1999).
As for the very first generation M3, the E30, it was one of the most influential vehicles of the rear-wheel drive sports sedan segment. Powered by a 2.3-litre naturally aspirated four-cylinder, it often set the benchmark for the industry to follow. Around 16,202 were made from 1985 to 1992.
Almost all versions have been built at the Regensburg BMW facility in Germany, including the current model. Some of the E30 and E36 models were also built in Rosslyn in South Africa.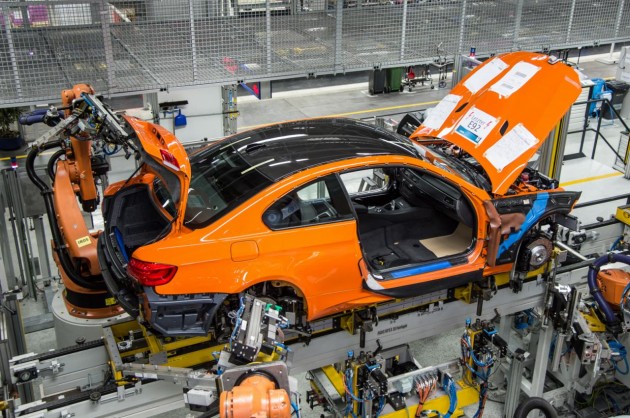 Like all versions so far, the current M3 sticks with the high revving naturally aspirated character. It's powered by a 4.0-litre V8, the first V8 M3, producing 309kW and 400Nm. It can be had with either a six-speed manual or seven-speed DCT auto.
Very little details have been confirmed for the next, fifth generation model. As far as we know, it is highly likely to come with a turbocharged straight six engine, judging by the sounds coming from various prototypes that have been spotted. It's understood power will top out at around the 335kW mark.
It has been confirmed that all new two-door 3 Series models will now fall under a new naming structure, adopting a '4 Series' nameplate. This means the next-gen M3 coupe will more than likely wear an 'M4' badge. The sedan version is expected to retain the M3 moniker.
According to international reports, the new model will arrive during the later half of 2014. A concept version may appear earlier. Stay tuned for plenty of updates along the way.