Ford and startup electric vehicle maker Rivian have announced a new US$500 million partnership, which will spawn all-new Ford electric vehicles.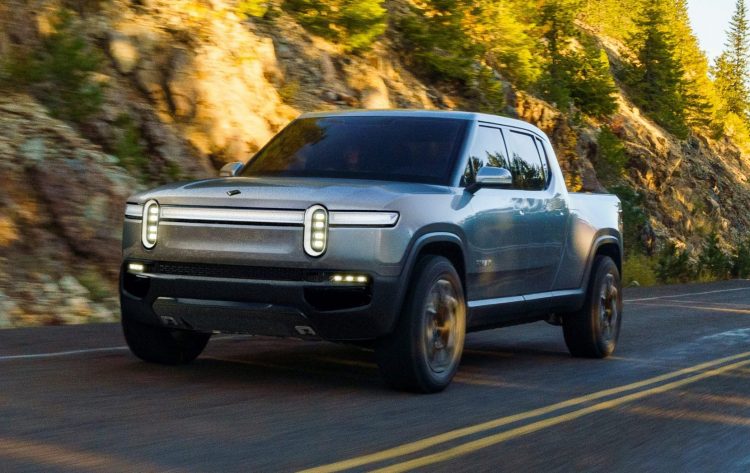 Detroit-based Rivian, which is fast-becoming one of the trendiest electric vehicle makers, announced the news today. It confirms the $500 million equity investment from Ford will see the two companies work together to develop an all-new, next-gen battery electric vehicle for Ford's portfolio, adopting Rivian's skateboard platform. RJ Scaringe, Rivian founder and CEO, spoke about the deal in a statement, saying:
"This strategic partnership marks another key milestone in our drive to accelerate the transition to sustainable mobility. Ford has a long-standing commitment to sustainability, with Bill Ford being one of the industry's earliest advocates, and we are excited to use our technology to get more electric vehicles on the road."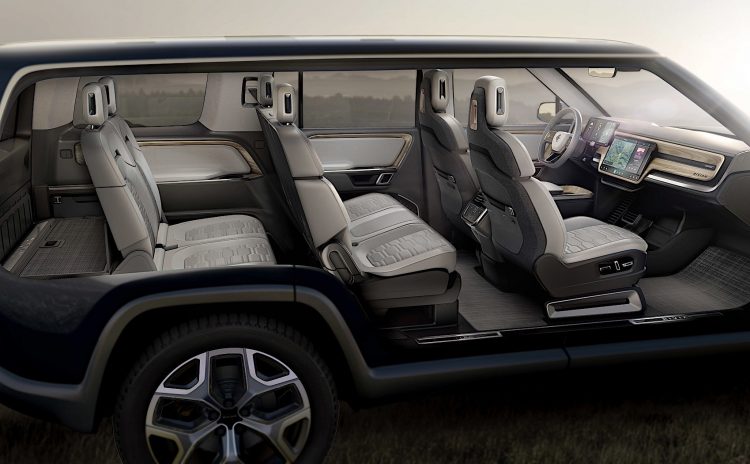 So far Rivian has developed two ground-up vehicles with very promising credentials and specifications so far. There's the R1T, which is a heavy-duty dual-cab electric pickup/ute, as well as the R1S, which is a large seven-seat SUV.
Both feature an advanced electric powertrain with four electric motors producing a combined output of about 750hp (147kW per wheel) and a whopping 14,000Nm of grounded torque. The R1T pickup offers a class-wowing 360mm of ground clearance, along with a water wading depth of 1 metre, and a towing capacity of 5000kg. Acceleration from 0-60mph (97km/h) comes up in a claimed 3.0 seconds, making it quicker than many Ferrari and Lamborghini supercars.
The R1S SUV is much the same and built on the same skateboard platform, conquering the 0-60mph sprint in 3.0 seconds. It offers a ground clearance of 365mm, and presents the same 1-metre water wading depth. Both offer a full-charge range of up to 644km, with battery capacities ranging from 105kWh, 135kWh, and 180kWh.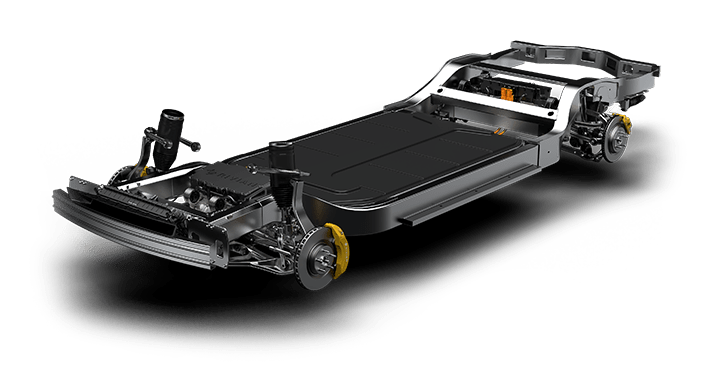 It's said that Ford intends to use Rivian's clever 'skateboard' platform, which incorporates the electric motors and battery system. This is all coinciding with Ford's existing plan to increase its electric vehicle portfolio in the near future, with previously confirmed plans to introduce a Mustang-inspired crossover and an electric version of the F-150. Speaking about the partnership, Jim Hackett, Ford president and CEO, said:
"As we continue in our transformation of Ford with new forms of intelligent vehicles and propulsion, this partnership with Rivian brings a fresh approach to both. At the same time, we believe Rivian can benefit from Ford's industrial expertise and resources."
Ford is intending to introduce the Mustang-inspired crossover as a fully electric vehicle in 2020. Check out the promo videos of the R1T and R1S below for some inspiration on what to expect.