Even though the Dodge Viper ACR was introduced in 2008, a production-spec example has just posted a Nurburgring lap record time of 7:12.13. Official video confirmation of the lap, which took place on Tuesday, is still pending.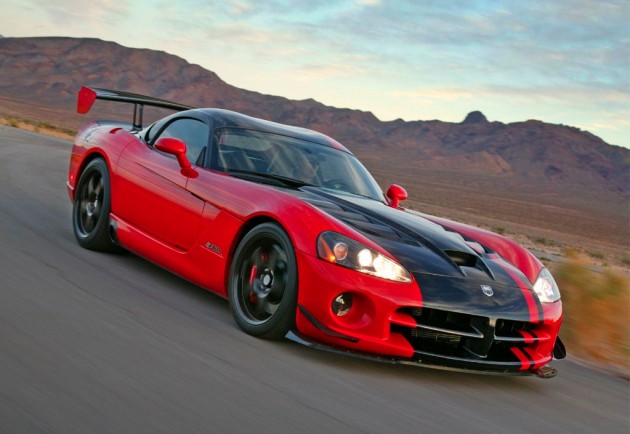 Before the Lexus LFA Nurburgring Edition came along – recently posting a 7:14 Nurburgring lap record time – as well as the Porsche 911 GT2 RS (7:18), the Dodge Viper ACR sat at the top of the Nurburgring production car lap times (apart from the super-focused Radical track cars and the equally aggressive Gumpert Apollo).
In 2008, the Dodge Viper ACR (American Club Racing) set an official record time of 7:22.1. Since then, manufacturers have been posting faster laps, pushing the Dodge Viper ACR further down the leader board.
Sick and tired of watching the V10 supercar being pushed down, Chrysler SRT division recently took a stock example of a 2010 Dodge Viper ACR back to the 'Ring to prove its worth once again.
The lap has not yet been made official so we'll be looking out for confirmation, and a video of the lap, and hope to post details as soon as possible.
The Dodge Viper ACR features an 8.4-litre V10 which pumps out 450kW and 760Nm. It's capable of smashing 0-100km/h in around 3.9 seconds and going on to a top speed of over 320km/h. The Viper ACR also comes with vast aerodynamic features and weighs 1527kg.