Yep, the pokey little Ford Fiesta has become UK's most popular car of all time. Considering there has been plenty of strong competition over the years, this is quite an achievement by Ford.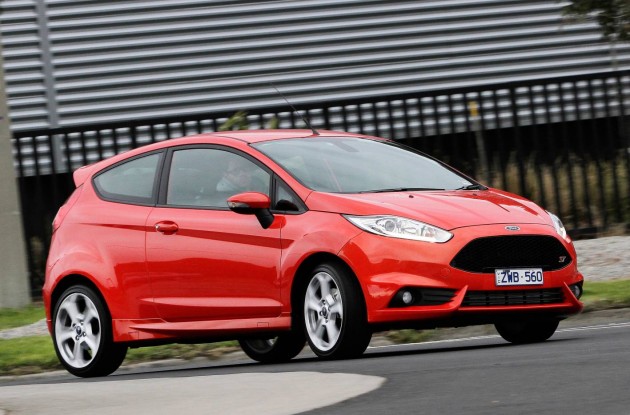 Ford has managed to sell a whopping 4,115,000 examples of the Fiesta since it was launched in the market back in 1976. This just overtakes the previous record-holder, the Ford Escort, which went out to 4,105,961 buyers.
It's no wonder the locals love it; it is partly developed in the UK, by engineers at the research and development centre in Dunton, Essex, and at the Dagenham Diesel Centre in east London.
For example, the multi-award-winning 1.0-litre turbo three-cylinder EcoBoost engine started its life at Dunton. Mark Ovenden, Ford Britain chairman and managing director, said,
"The Ford Fiesta has gone from strength to strength and today's car combines style, value, driving dynamics and remarkable technologies such as the multi-award-winning 1.0-litre EcoBoost engine. It continues to outsell its nearest retail competitor by more than two to one – and that really tells the story of this extraordinary car."
In Australia, the Fiesta isn't quite as popular. So far this year (as of June VFACTS figures), 3756 examples have driven off the showroom floor. This makes it the sixth most popular vehicle in the segment. It sits behind the Hyundai i20 (7736), Mazda2 (6616), Toyota Yaris (6573, Suzuki Swift (4506), and Kia Rio (4305).
After asking around the office, we all agree the Fiesta is one of the sportiest out of all of these. It offers fun driving dynamics and a good span of engine options for all kinds of enthusiasts. And that's not to mention the brilliant little Fiesta ST.