Haval looks to have taken a big leap forward with the design of the all-new, 2017 Haval H6, which is the Chinese company's mid-size SUV offering.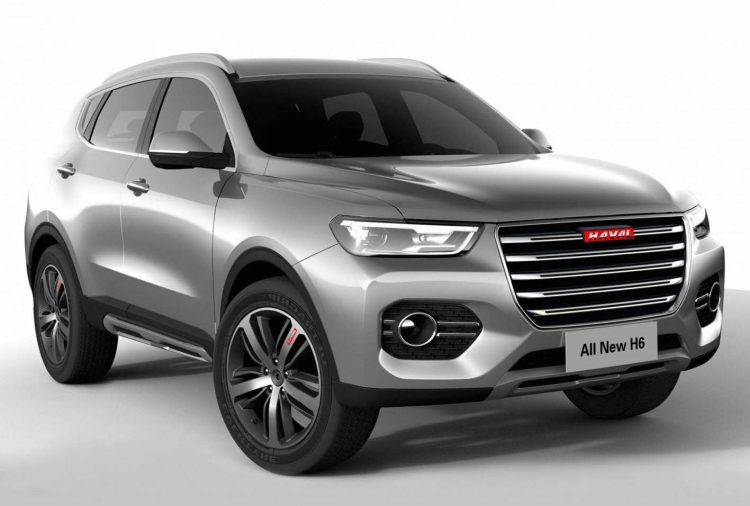 Styled by ex-BMW designer Pierre Leclercq, the H6 breaks new ground for the company, with a very clean and upmarket design. Leclercq's credits include the original BMW X5 and X6 and the new car is inspired by the HR-02 concept shown last year. Leclercq said:
"Replacing a very successful product is always a difficult task. As our best-selling vehicle, it was vital the customer stayed our number one priority during the development of this second generation H6.
"When you work on a new platform, you have the chance to work on proportions. And proportions are key to the dynamic of the vehicle and its stance on the road. The new H6 is 40mm shorter than today's H6 and it 40mm wider. Coupled with a front end that is higher than the previous version, it gives the vehicle a much stronger, tougher look."
Power comes from either a 1.3-litre turbo engine or a 2.0-litre 145kW turbo, combined with a seven-speed dual-clutch gearbox.
The real breakthrough has got to be the interior, however. With distinctly concept-car looks, the cockpit features a recessed centre screen and silver spears, plus vents that extend the length of the passenger side dash for a concept car feel. A digital TFT screen replaces analogue dials as well.
The car will be revealed on April 18 at Auto Shanghai. It is set to replace the current Haval H6 which retails from AU$29,990.