A video and a rear photo showing what appears to be the Dodge Challenger SRT Demon has surfaced on social media, potentially giving us the best preview yet of the hyperactive muscle car.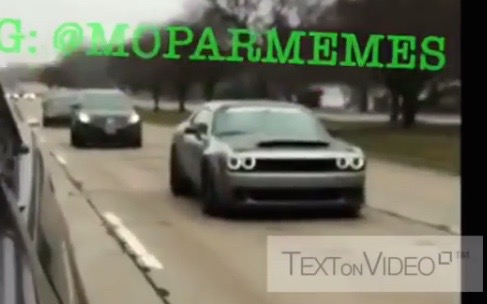 Dodge is already well underway with a teaser campaign for the SRT Demon, which is expected to become an even more potent version of the SRT Hellcat so it can fight the likes of the Ford Mustang GT350 and such.
It's unknown at this stage if the Demon will sport a more powerful engine, given the Hellcat already delivers a whopping 527kW and 880Nm. However, there is likely to be some weight reduction on the cards.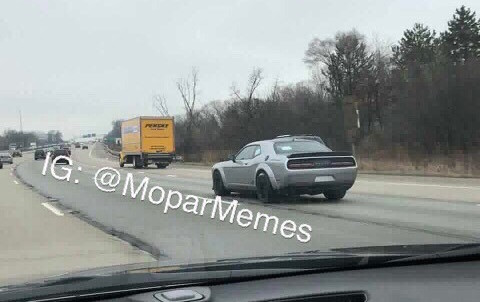 With weight reduction comes virtually more performance, via the form of an improved power-to-weight ratio. The Demon is also expected to come with various enhancements, like bigger wheels and tyres, bigger brakes, and some aero treatment.
Judging by this video, which has popped up on moparmemes Instagram page, the Demon – if this is indeed an example of the Demon – will feature a bigger bonnet scoop than the Hellcat, along with a two-tone body, deeper front air dam, and deep-dish wheels snugly fit into pumped wheel arches.
Dodge will officially unveil the car at the New York auto show in April, after some more teasers of course.