Lexus has pulled the wraps of the Lexus IS F Circuit Club Sport Race (CCS-R) just before its debut at this year's Pikes Peak International Hill Climb in July. The special version adds aero revisions, and drops 300kg.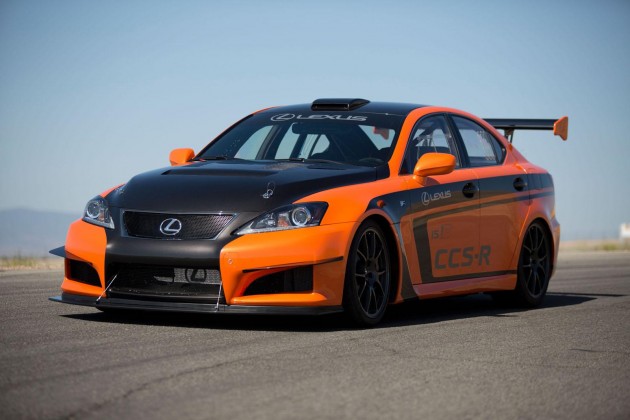 As previously previewed in the TRD IS F CCS, the Lexus IS F CCS-R is a stripped down race version of the mighty IS F. To start with, the body has received extensive modifications, with the introduction of a bodykit, a chunky carbon rear diffuser, and huge carbon fibre front and rear spoilers.
The body is painted in a bright orange mica paint, while the windows area replaced with polycarbonate items to shed weight. The IS F CCS-R also gets lightweight 18-inch alloy wheels wrapped in Yokohama ADVAN NEOVA A050 tyres.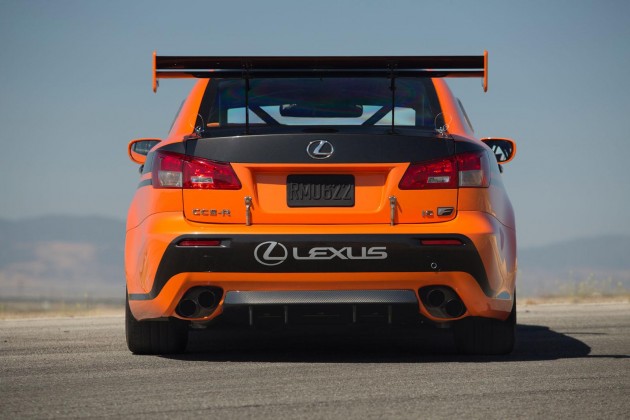 Inside, the interior is mostly stripped out, leaving two racing bucket seats, a full carbon fibre dashboard, additional gauges, and a racy flat-bottomed sports steering wheel. The end result tips the scales at 1400kg, which is a fair cry off the original, and reasonably hefty 1700kg.
No engine work has been done except for a cold-air induction pipe, but considering the standard 2012 Lexus IS F (review here) is able to crack 0-100km/h in 4.9 seconds, this version would be considerably quicker.
The 2012 Pikes Peak International Hill Climb runs on the weekend of July 8.