Audi and Porsche, both under the Volkswagen Group empire, are reportedly co-developing a new range of turbo V6 and V8 petrol engines which are set to replace the current lineup.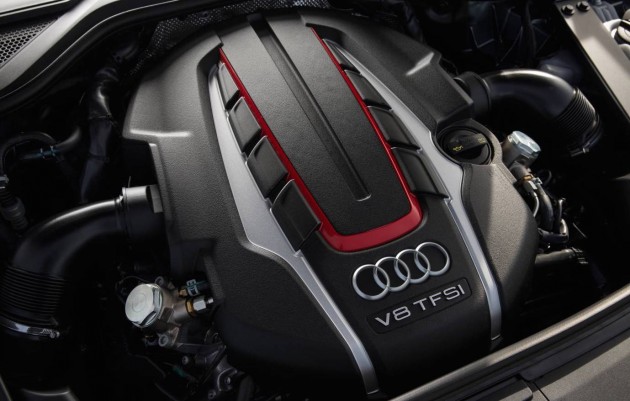 The news stems from an Autocar report in the UK that states the two brands are hard at work on a 90-degree V-layout engine family, comprising of a 3.0-litre V6 and 4.0-litre V8, using the 500cc-per-cylinder configuration.
It's understood the engines, codenamed KoVoMo, will be versatile and modular to allow the brands to easily make various iterations. Audi may introduce smaller capacity V6 versions for some models, while Porsche may decide to implant a larger V8 into some of its higher-up vehicles.
Outputs are unknown at this stage but if we take a look at the current crop of V6 and V8 engines offered by both brands, we can expect power to top out at at least 245kW for the V6, while Audi currently offers a 4.0 TFSI V8 that produces up to  412kW.
Both units are likely to feature mostly conventional twin-turbo setups, however, there is a bit of a rumour spreading surrounding the idea of electric-type turbines being utilised further down the track.
We've heard many rumours about electric turbochargers this year, but we are yet to see one in action in a production car. It's possible engineers are still testing and configuring such technology to ensure that it is just as efficient as the common exhaust-driven setup.
This won't be the first time Audi and Porsche co-develop an engine. Retro performance car enthusiasts will remember the old Audi RS 2 Avant from the 1990s that featured an Audi-yet-heavily-tweaked-by-Porsche 2.2-litre five-cylinder turbo.
Market introduction for the new family isn't expected to commence for at least another year. We'll keep you updated.