Audi is set to spruce up the next-generation A1 with an air of sophistication, more space, new engines and more tech when it arrives in 2018, according to a British report.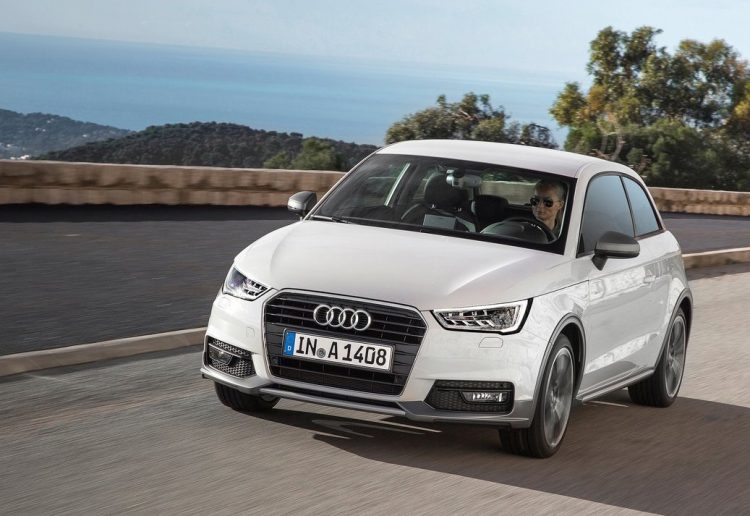 The news comes at a fiercely competitive time for Audi, as the MINI Cooper, Citroen DS 3, Ford Fiesta are all due for a refresh in the near future, and each are set to throw down the supermini gauntlet when they arrive.
Auto Express is reporting that the second-generation A1 will set the bar in terms of compact car luxury, benefiting from the most petite version of VW's universal MQB platform. The platform will make the A1 larger than the existing model, with the purported dimensions at 2560mm for the wheelbase, a 90mm increase over the current car. This could potentially lead to an increase in both boot space and passenger comfort.
The base model A1 is expected to be packaged with a revised version of its current 1.0-litre three-cylinder turbocharged engine, which produces 70kW and 160Nm currently. Audi may also benefit from a variety of fresh VAG powertrains, including the new 1.5-litre petrol and diesel units, offering around 67kW to 120kW.
There is also the possibility of a BMW i3 rival, if Audi considers a plug-in hybrid version of its three-cylinder unit. This however remains highly speculative.
On the technology front, Audi may be ready to adopt Apple and Android support alongside an updated version of its infotainment system, and we could see Audi's 12.3-inch Virtual Cockpit make its way into an upper A1 variant, potentially the next S1 Sportback. There is also mention of WiFi making its way into the A1 in an effort to tackle the MINI Cooper and its capability.
As a result of the switch in platforms, from the existing PQ25 platform, production of the A1 is set to shift from Brussels to SEAT's Barcelona plant, where the A1 will apparently be assembled with the Ibiza and its SUV variant. Market entry has been slated for 2018.