A cool new Citroen DS 5LS R concept is heading to the Beijing Motor Show later this month, showcasing a suave sporty theme and a potent turbo engine.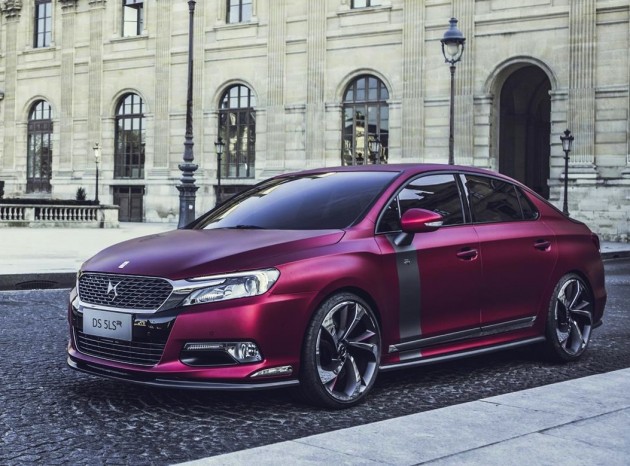 Citroen doesn't currently have a sheer sports sedan in its showroom range, but this 5LS concept does provide hope and inspiration that such a model could be on the way in the future.
Power comes from a 1.6-litre turbocharged four-cylinder producing an impressive 224kW and 400Nm. With these output figures it actually trumps the Mercedes-Benz A 45 AMG for specific power per litre; 140kW/L versus 132.5kW/L.
Citroen hasn't revealed any specific performance figures at this stage, however, the engine is backed by a six-speed sequential transmission with front-wheel drive.
To give it a racy stance and race-car-like handling the suspension has been lowered 15mm over the regular DS 5LS, while the front track is broadened for improved cornering grip and agility.
Other highlights include specifically developed suspension, brakes, and chassis reinforcements for better track performance. There's also an extensive use of carbon fibre to keep weight down and to keep the visual impact high.
There's no mention of any production plans. If it ends up inspiring a future showroom model it'd probably be destined for the Chinese market only like the regular DS 5LS.
The 2014 Beijing Motor Show starts on April 20.